| | |
| --- | --- |
| | Sportsmen Scuttlebutt |
---
June 14, 2008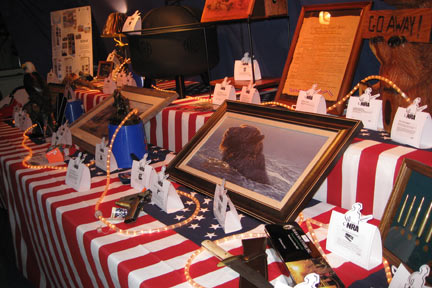 The local branch of the Friends of NRA held their annual dinner and auction at
Sportsmen Yacht Club this year. Rob Horton, member of both organizations, coordinated the event.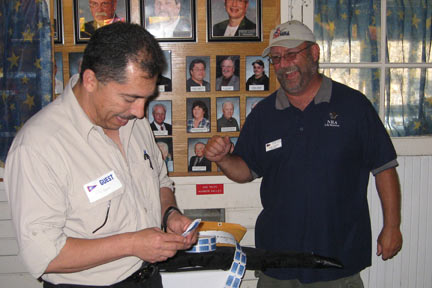 ---
March 2008
| | |
| --- | --- |
| | Kelly Odum and her 58" Sturgeon catch. Kelly & hubby William are new Sportsmen members. |
---
January, 2008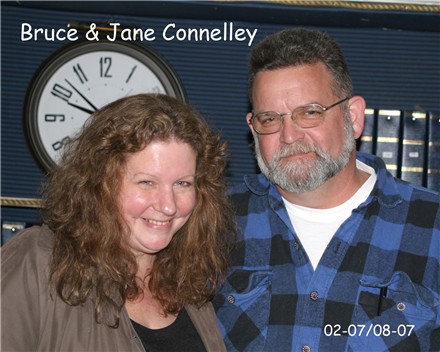 Congratulations to SYC members Jane & Bruce Connelley.
Bruce was recently elected Mayor of Oakley, California.
---
August 4, 2007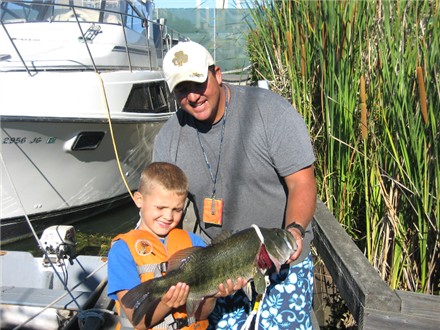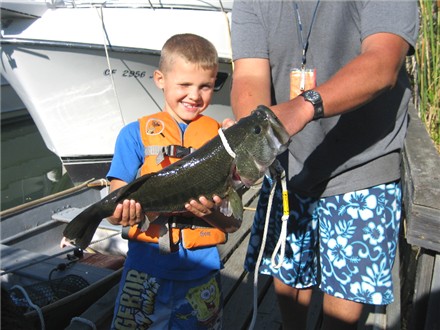 Who sez there are no fish in the Sportsmen harbor? Young Joe O'Hagan and pop Kevin, on a recent San Rafael Yacht Club cruise-in, caught this 8.5 pound granddaddy bass on Sunday morning, before departure (the fish was released, to be caught again on another day).
---
April, 2007
Caretaker Trella Retires
Trella Davidson has decided to retire as Caretaker for Sportsmen Yacht Club as of April 30, 2007. Trella became caretaker on October 1, 1998, figuring that she world do it for a year of so. Well, here we are 8+ years later! Dave & Trella will be moving to the Galt area where Trella's family lives. We still expect to see lots of them however, since they have a boat in Area 1 and we all know that Dave hates those weeds growing around the Club.

We Sportsmen owe Trella and Dave a great big Thank You for their years of service to the Club.
Trella will be replaced by Bob Arnold who will start on May 3, 2007. Bob is retired United States Air Force, having spent 22 years serving our country. Anybody have a C-5A or B-52 needing fixing? Most of Bob's USAF career was spent in Aircraft Maintenance and Training. After retirement from the Air Force in 1991, Bob has held various jobs, including casino work, in the California foot-hills and Colorado.

We all welcome Bob to the Sportsmen organization and wish him every success.

By the way, Bob is Jim Arnold's brother.
---