| | |
| --- | --- |
| | Ferryboat Sausalito History |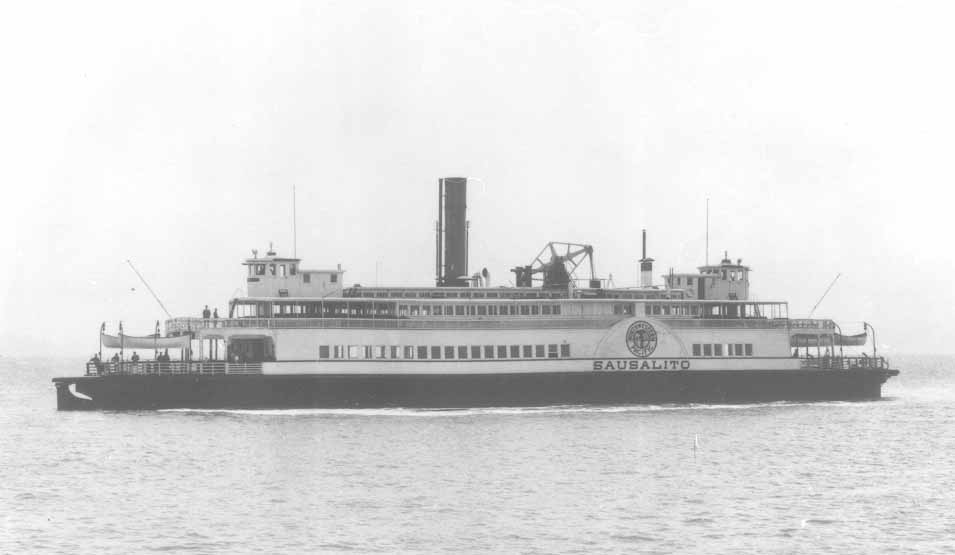 Arriving at the North West Pacific pier in Sausalito August 1, 1926




In the Oakland Estuary during Alameda Mole Period 1931-1933
(SP service) San Francisco Ferry Building to Alameda Pier.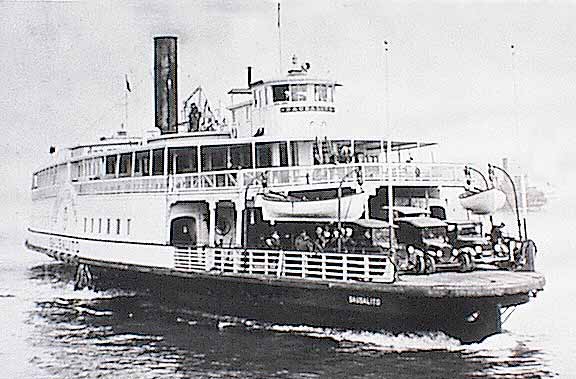 Providing Ferry Service for Passengers and Automobiles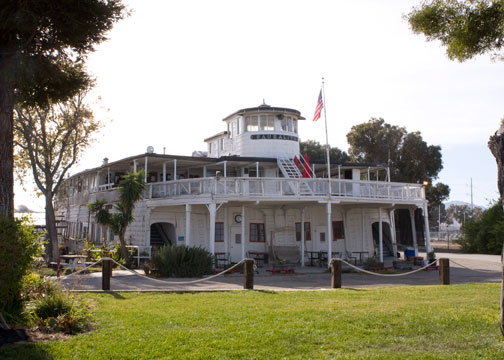 Since 1939, she has served as the Clubhouse for Sportsmen Yacht Club
(Check out "Sportsmen Yacht Club History")
---

Kathie's March 2018 Article





Historian Kathie Hammer

We recently took a trip to Mendocino and on the way home stopped at Duncan Mills on the Russian River. It is fun to imagine the hundreds of people who used to vacation there each year. It is still very charming, with lots of places to visit.

Two lines ran to the Russian River. After the ferry connection at Sausalito, the narrow gauge (3 feet) railroad turned left at San Anselmo in Marin County and continued to Point Reyes, then on to Tomales Bay. Then, it went inland and through the Redwoods to Occidental. The trains continued to the Russian River at Monte Rio, then crossed the river to Duncan Mills. The broad gauge (4 feet, 8½ inches) went directly north to Petaluma, Santa Rosa, then ran along the Russian River from Mirabel to Duncan Mills.

What started these railroad routes? It was the opportunity to make money from passengers and freight. Of course, logs and lumber was number one.

Today, very few people remember the narrow gauge and board gauge railroad trains. Once in a while, you can spot an old right-of-way.

It was an exciting time for the ferry boats, trains, and the people who enjoyed many a leisurely ride to the Redwoods to spend the whole summer swimming, dancing, fishing, and relaxing in a very beautiful area.
Kathie's February 2018 Article
In May 1892, William Steele became president of the North Coast Pacific Railroad and walked right into the 1893-1894 depression. The railroads bond holders had given up hope on any return on their investment, so many sold out for whatever they could get.
In May 1893, another president took over the narrow gauge railways. This time it was J. B. Stetson. With money to invest, the railroad purchased a large new ferry boat, The Sausalito. An extensive advertising campaign was put into effect. This had a great effect and the result was that passengers came from miles around to commute to their jobs; picnickers and summer travel to the vacationland along the Russian River increased. In 1901, a new ferry boat was built, the Tamalpais. This vessel, with its sleek operation, was a favorite with passengers and remained a favorite right to the end of ferryboat operation.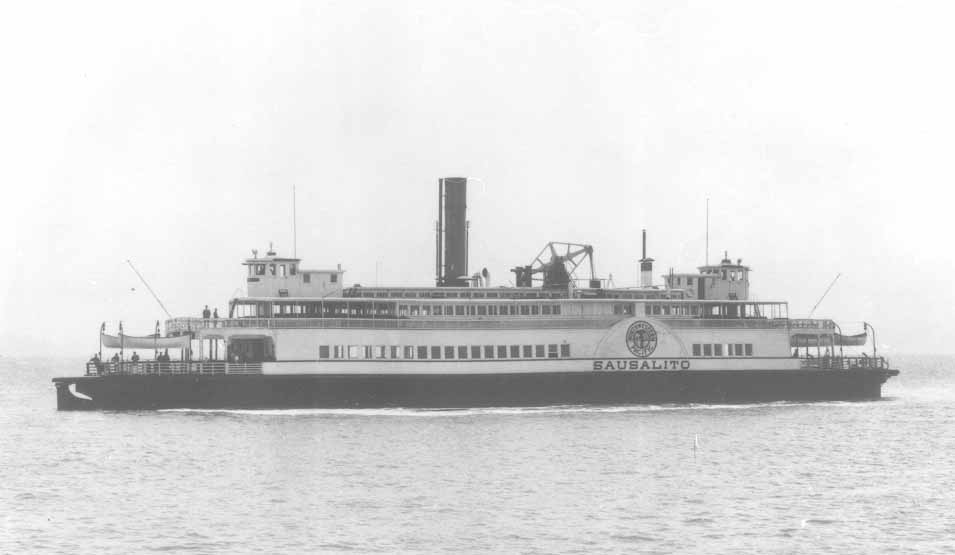 Find this, and other photos of the Sausalito, on our website!
Kathie's January 2018 Article
Looking through old bulletins is always fun.
I looked up January 1942, the year someone in this house was born. The following is what I found that I thought was interesting:
The meeting was called to order at the Club hall at 1441 Franklin Street in Oakland, California. The hall has been prepared for a complete blackout in case of an emergency, so you need have no fear of being caught in a blackout.
Let's get away from war for a little while and review some of the outstanding improvements which have been made during 1941. The Clubhouse was painted inside and out, which means a lot more than it appears on the surface. The outside of the big ferry boat was scraped down to the wood by members, which took hundreds of man hours of hard labor. A gasoline storage tank and pump was installed to make it more convenient for large boat owners to gas up. A substantial walk way was built across the harbor so that owners of small boats would not have to risk their necks to get their motors. Last year winter flood waters went over our inside levees, making it necessary to strengthen and build them higher. Many other improvements were made which are not so apparent. All of the above improvements were made possible by the fact that the members gave so much of their time, material and cash. It could not have been done with just the dues and make the payments on the property, the dredging, water, electricity, hall rent, and other small items of maintenance. You may thank the Board of Directors of the past few years for the fact that all payments on property, dredging, and current bills are paid up to date.

If you should happen to have old newspaper articles, photos, other artifacts, or personal knowledge relevant to the history of The Ferryboat Sausalito, please contact Historian Kathie Hammer. Please see "Contact SYC Staff" on Home page. Thank you.