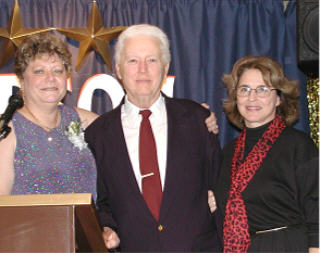 Thanks to Tom and Ismini MacLean
for all their support
Thanks to everyone who worked so hard to make 2001 a productive year. Sorry that it is not practical due to loading time considerations to put all of the pictures of everyone honored at the January 12 party on the website. More pictures will be posted on the picture board at the Club.