---
66th Annual
4S Cruise
Hosted by
SAN JOAQUIN Yacht Club
July 18-21, 2019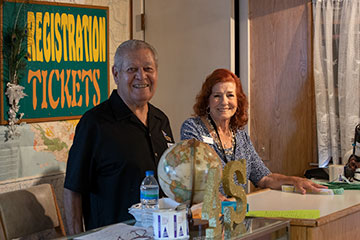 Sign In and get your tickets here!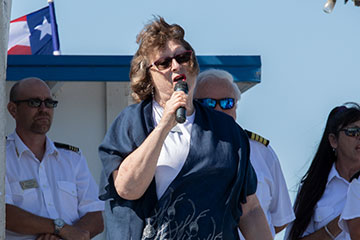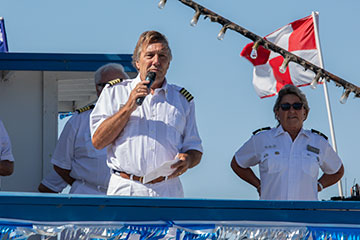 The National Anthem sung by SJYC's Kathy Terry
San Joaquin Yacht Club Commodore Ty Silva
welcomed the 66th Annual 4S Cruise attendees..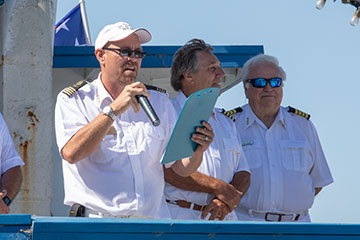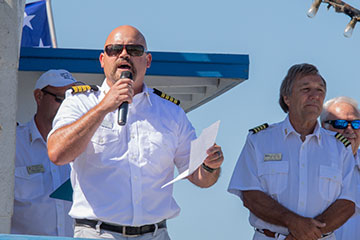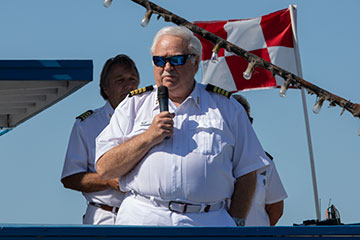 Commodore Simon Antill, Sacramento Yacht Club

Commodore Bobby Brown, Sportsmen Yacht Club

Commodore Larry Brown
Stockton Yacht Club
The Opening Ceremony got off with a BANG!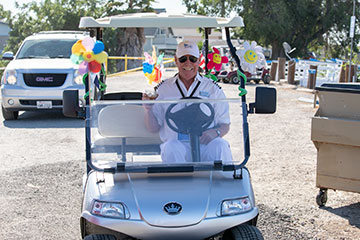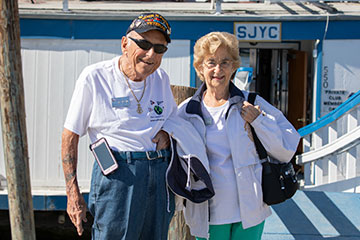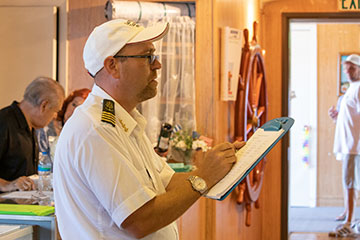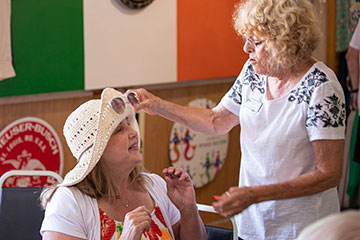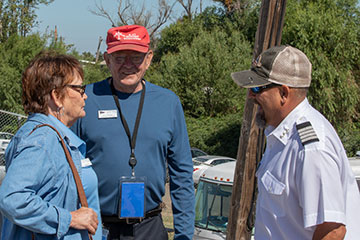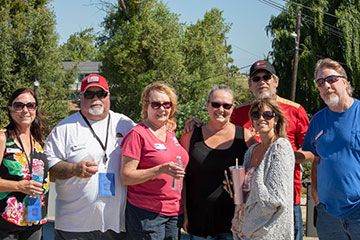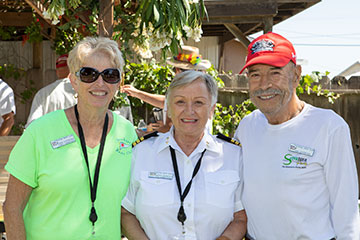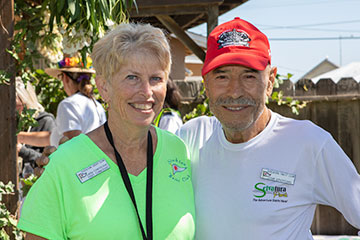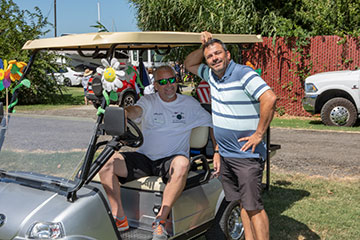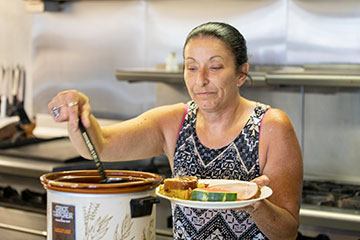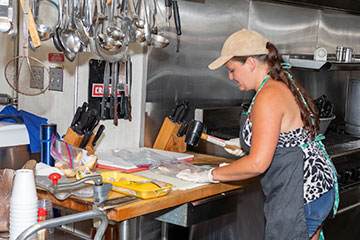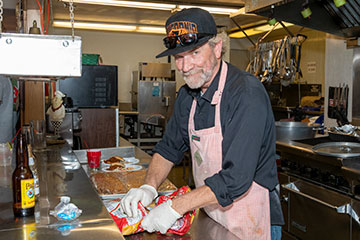 San Joaquin served up some great meals!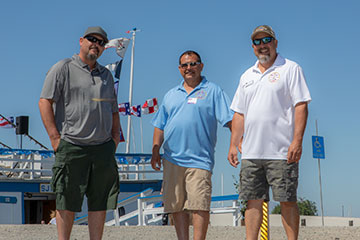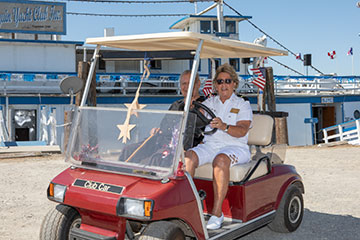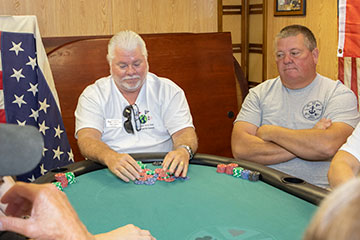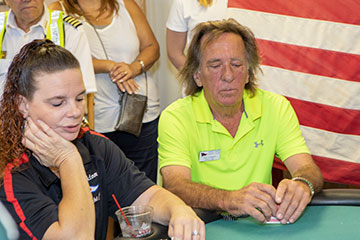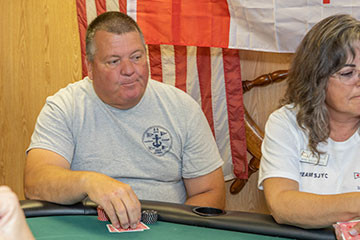 Poker - Texas Hold'Em

Liars Dice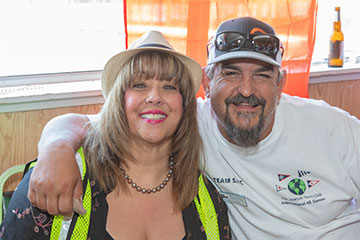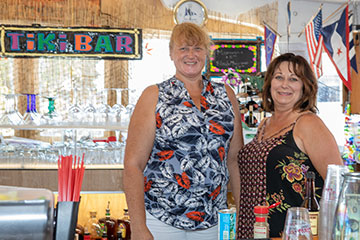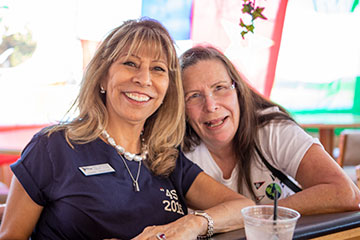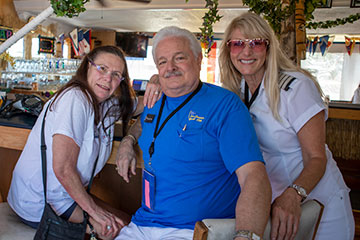 The Bar was a busy place...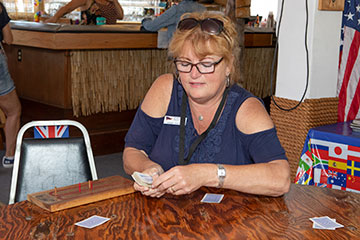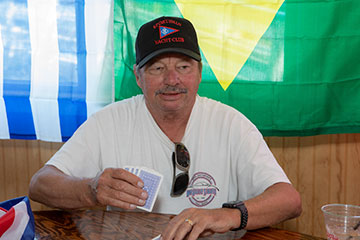 Cribbage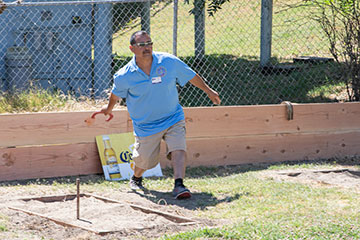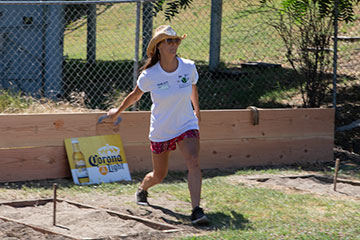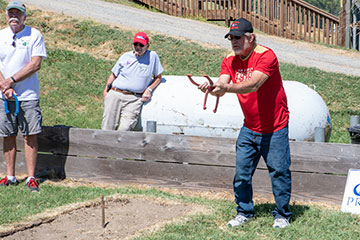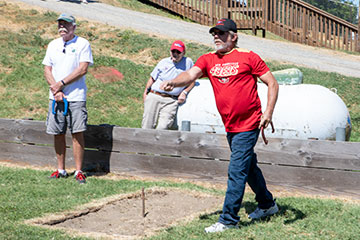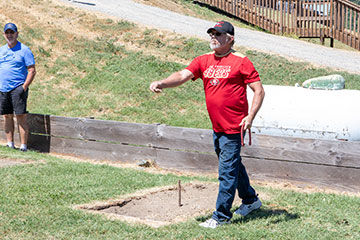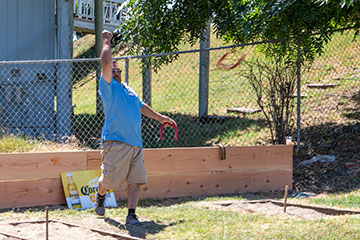 Horseshoes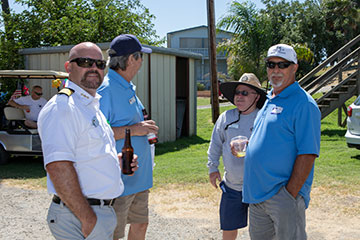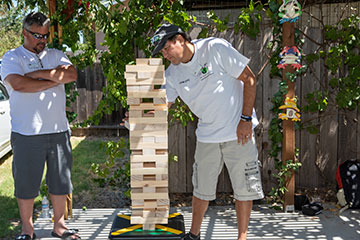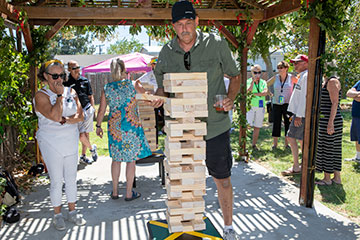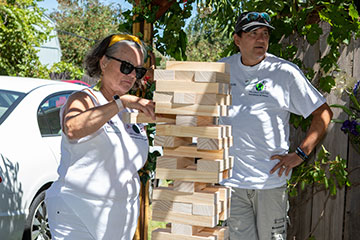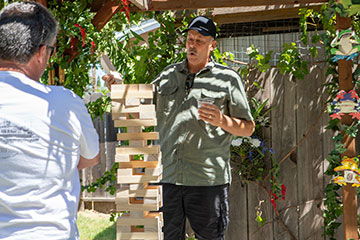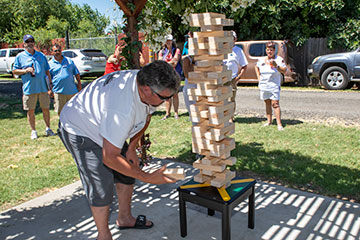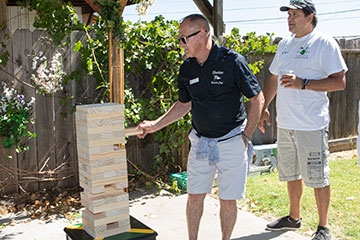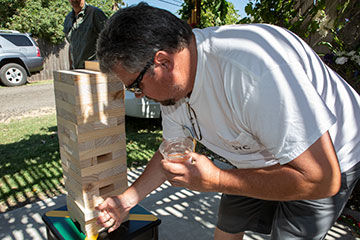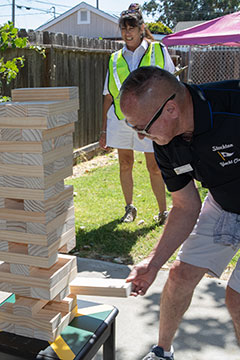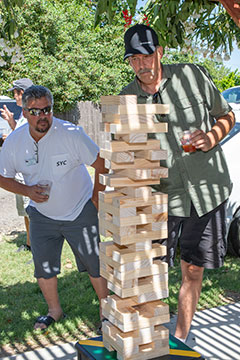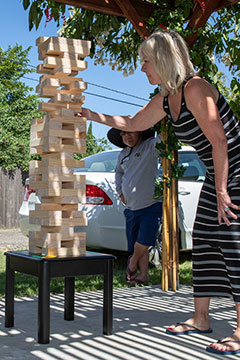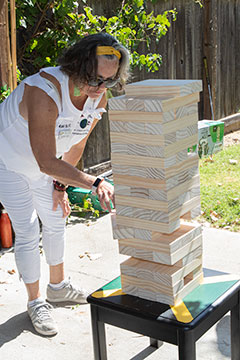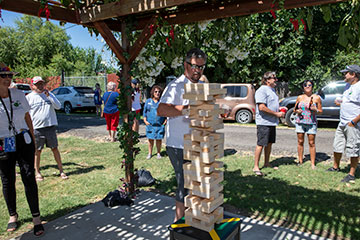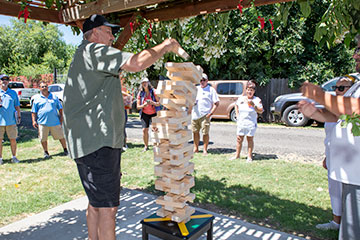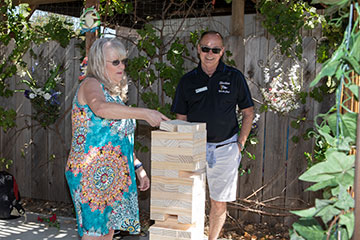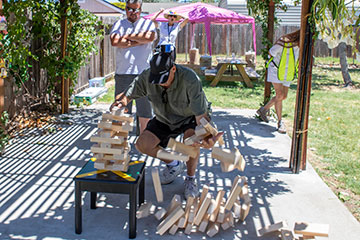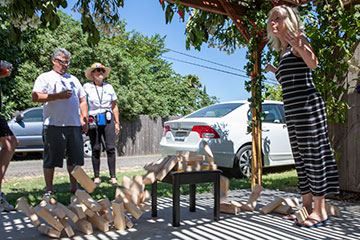 Woops!
Jenga (new to the 4S games)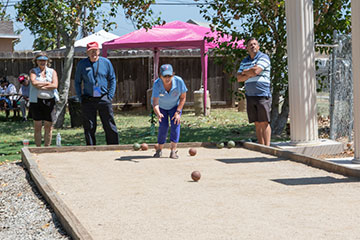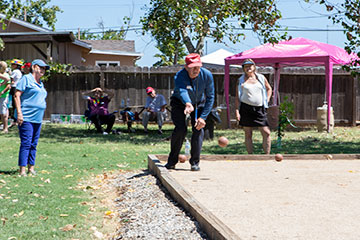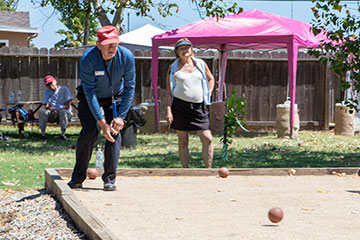 Bocce Ball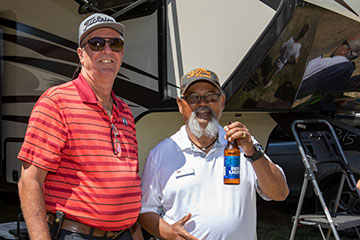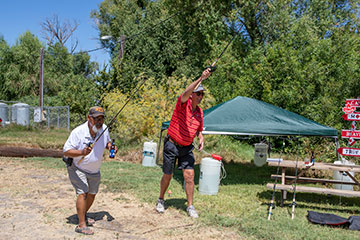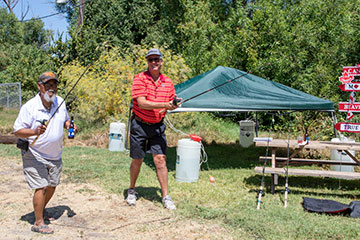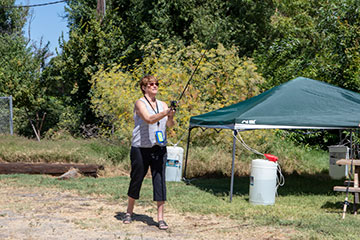 Casting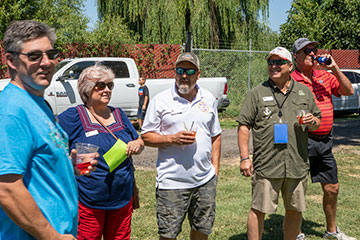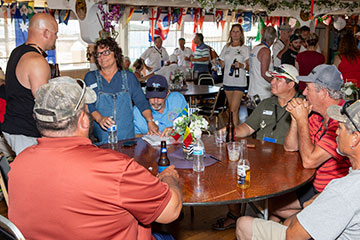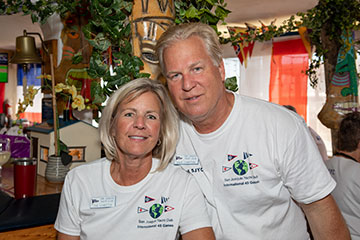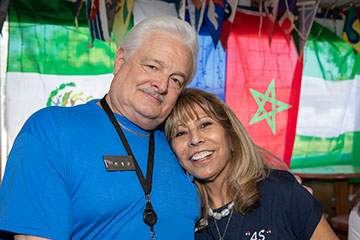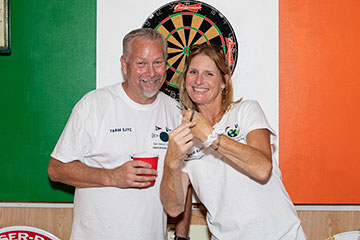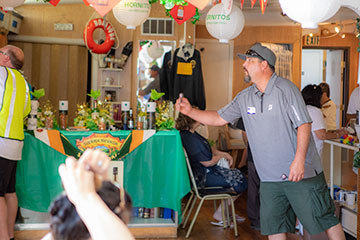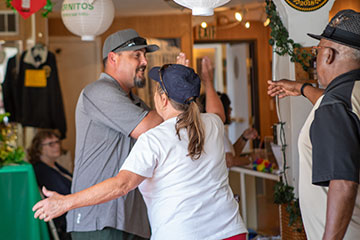 Darts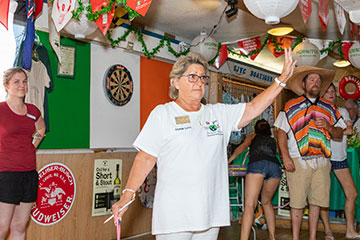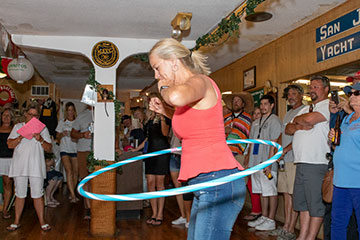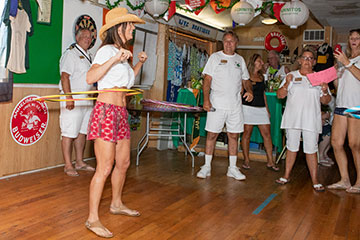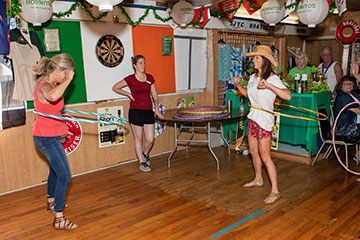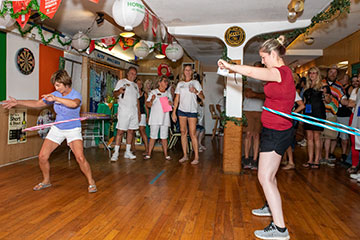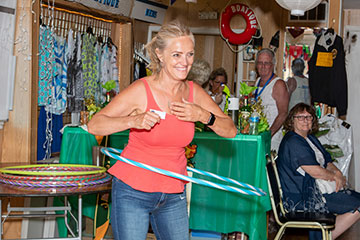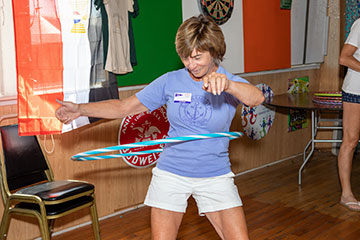 Hula Hoops (tie breaker)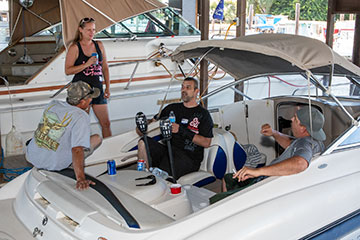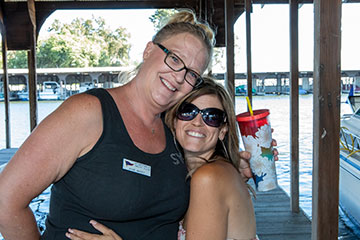 It's GREAT to kick back on the boat..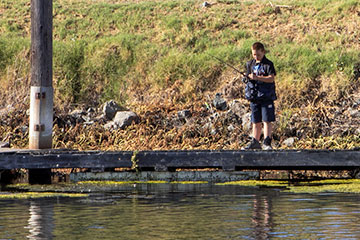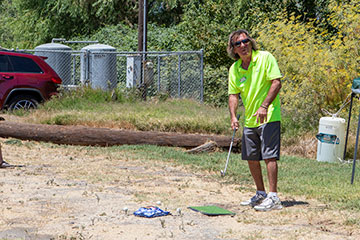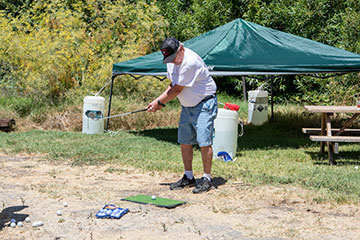 Golf Chipping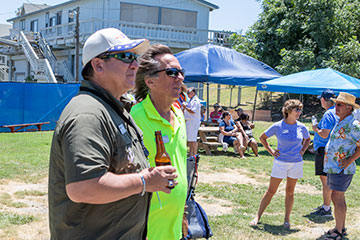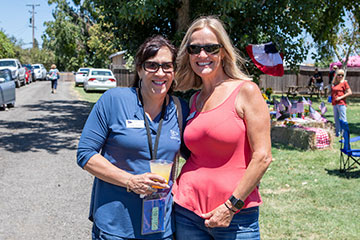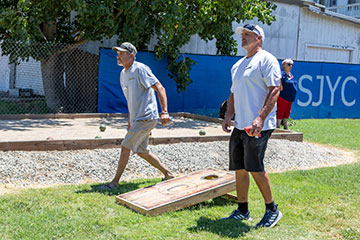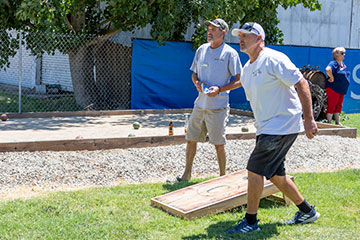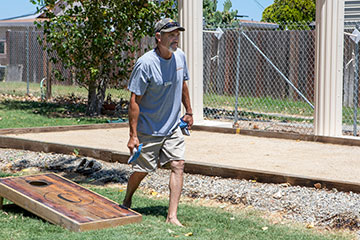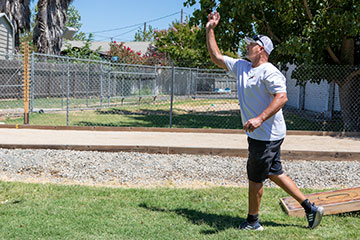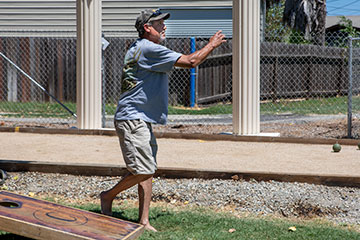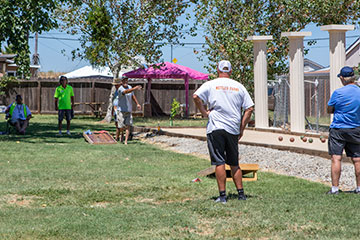 Cornhole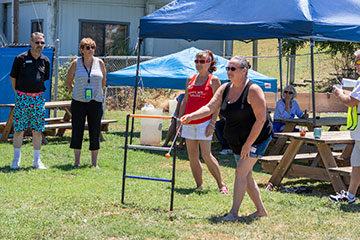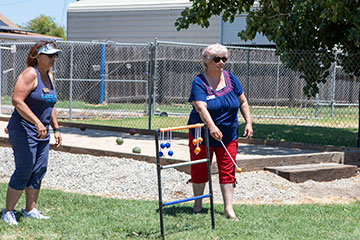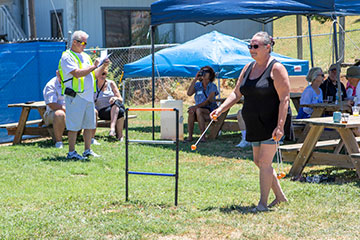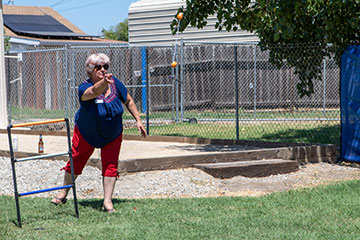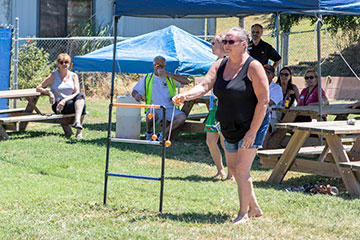 Snakes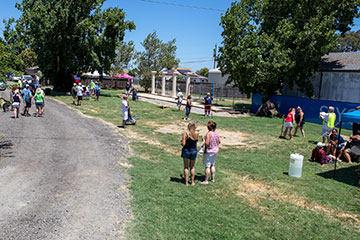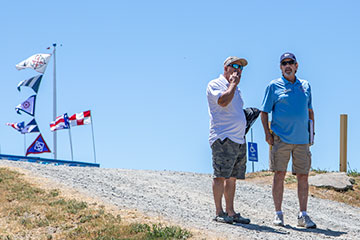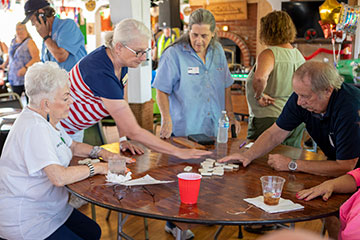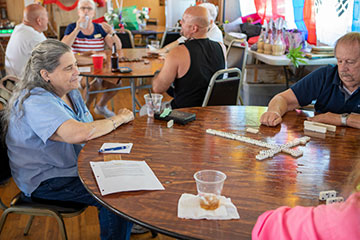 Dominoes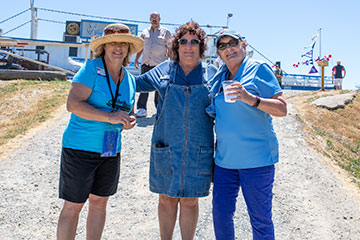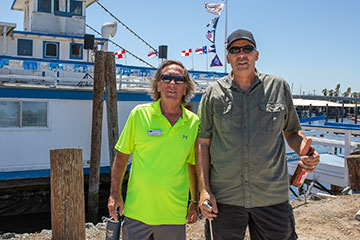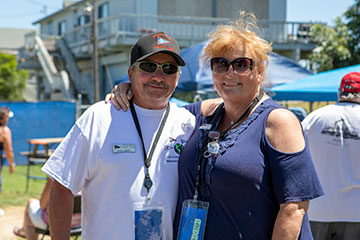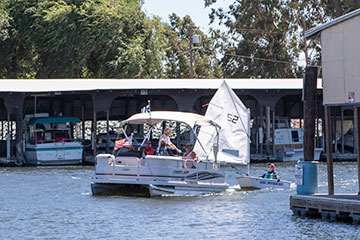 Sail Boat Race (some games just didn't go our way)
And the Winners Are ...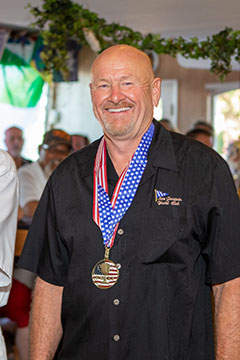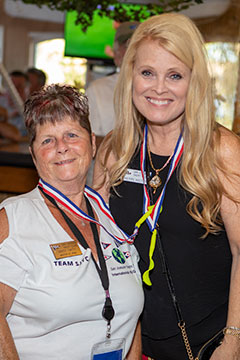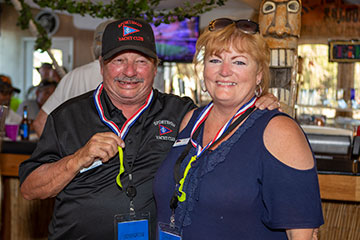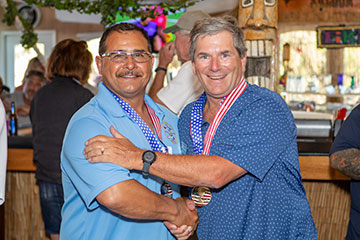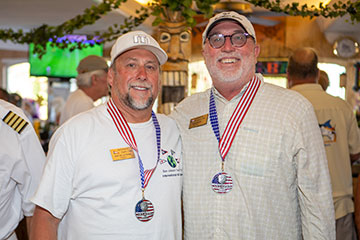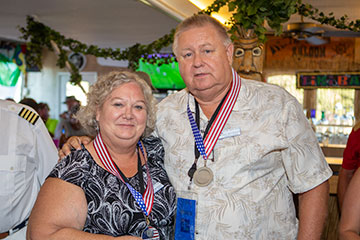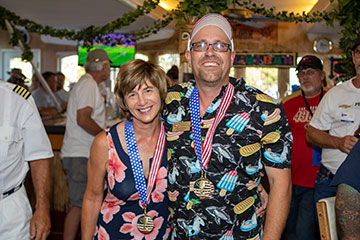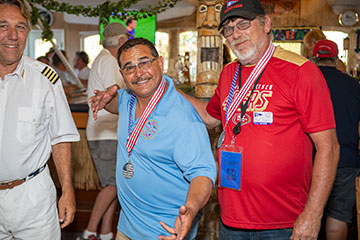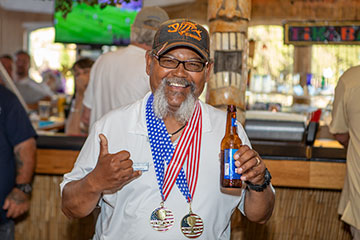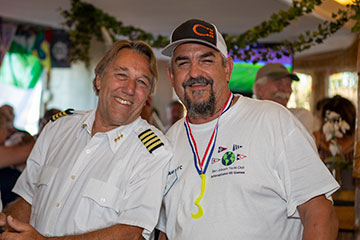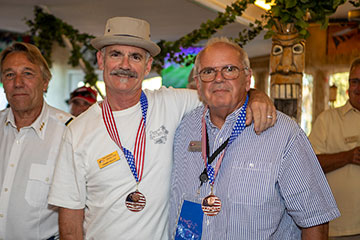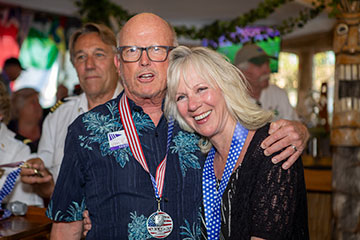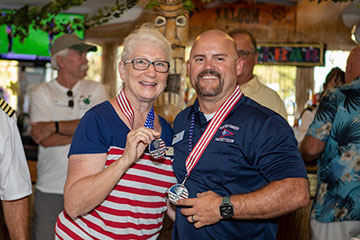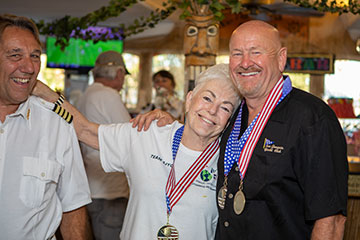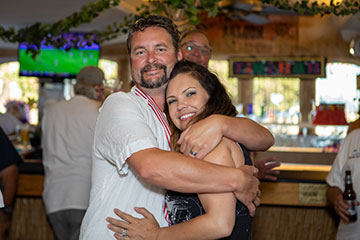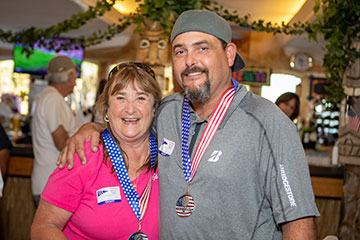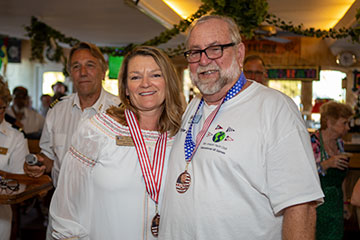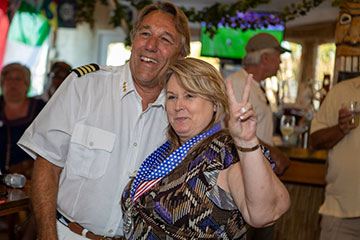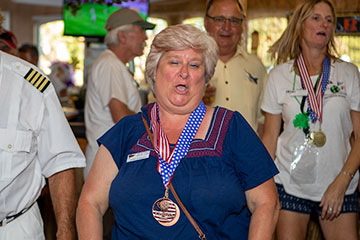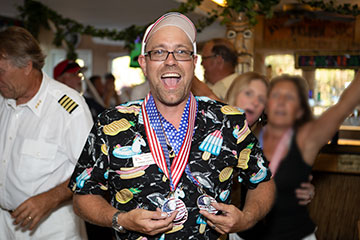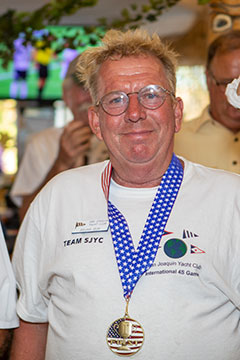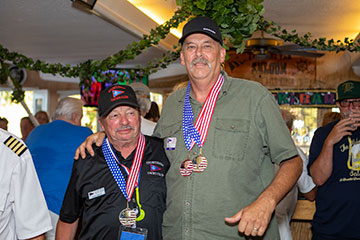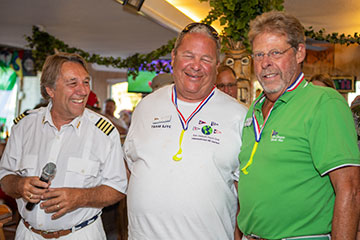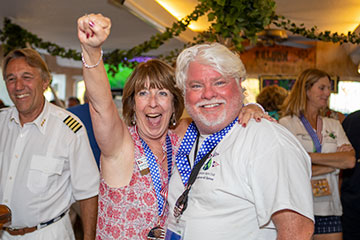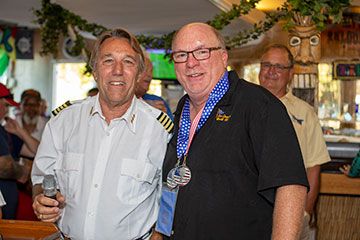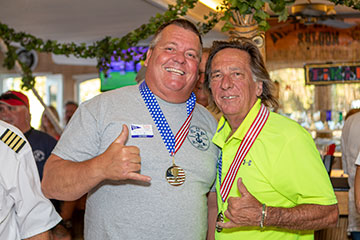 Guess Who ...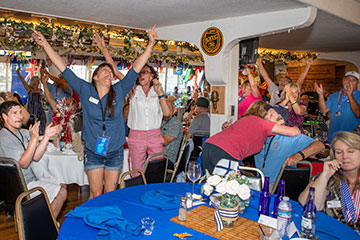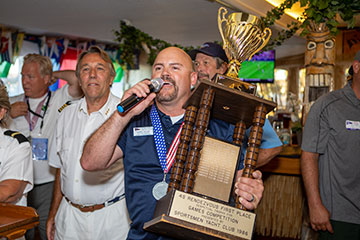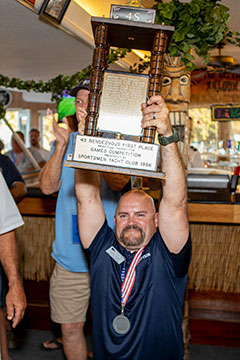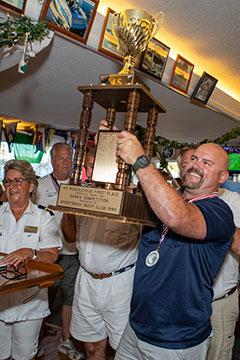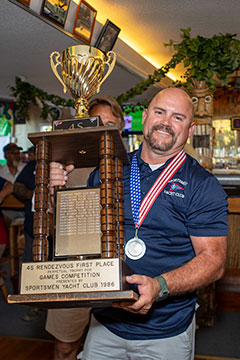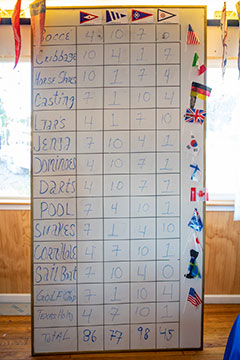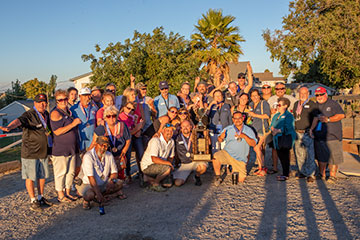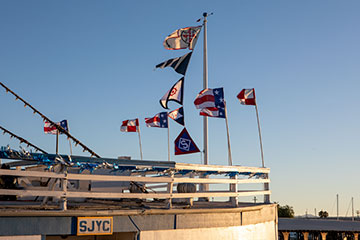 After winning 1st place, the Sportsmen Burgee was promoted from
the bottom of the string to the top, just below the 4S burgee.

The Final Scores:
Sportsmen 98
Sacramento 86
San Joaquin 77
Stockton 45
Thanks to Freda Lucido, with the assistance of Ruben Rocha for photographing this event.

---