---

Lighted Boat Parade

December 2, 2017

Hosted by Sportsmen YC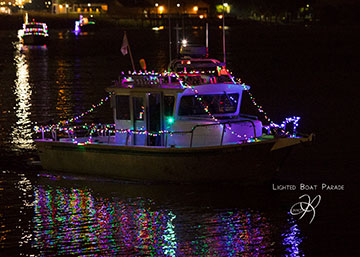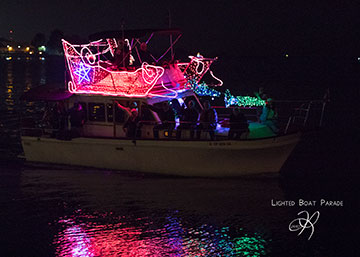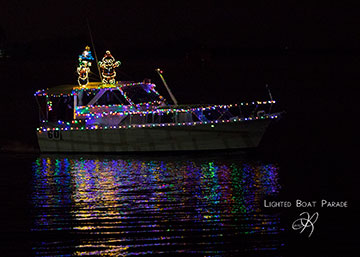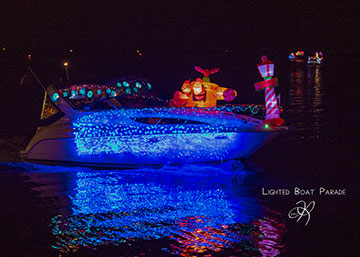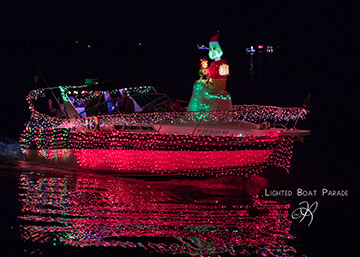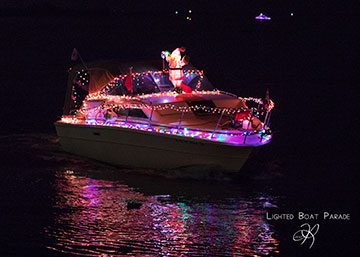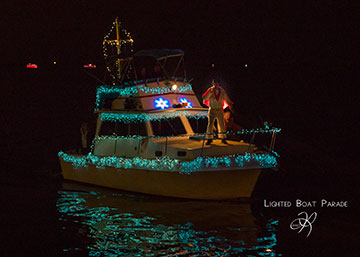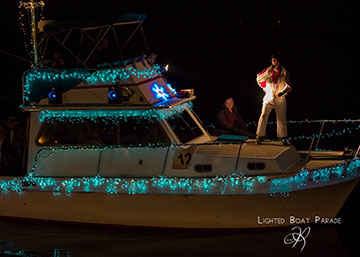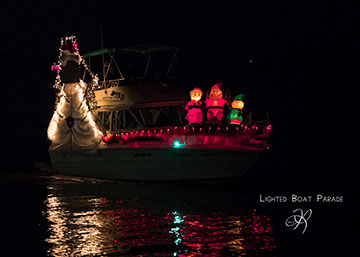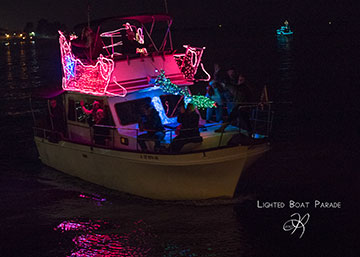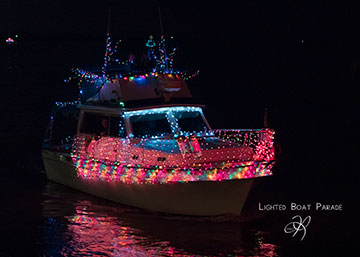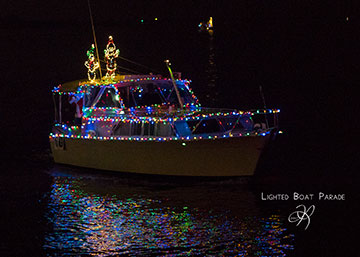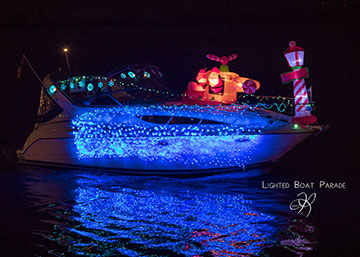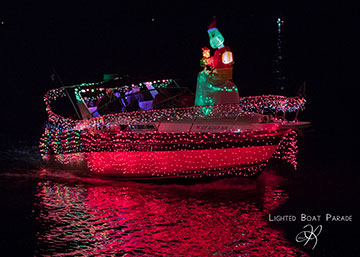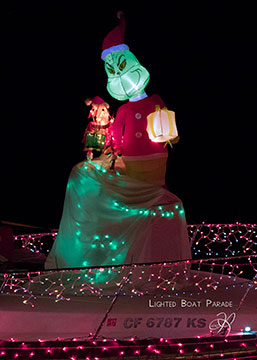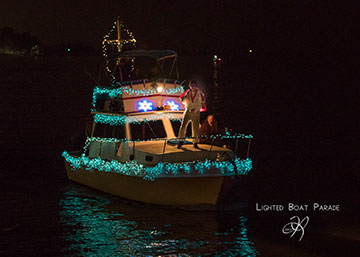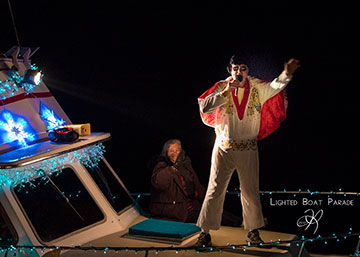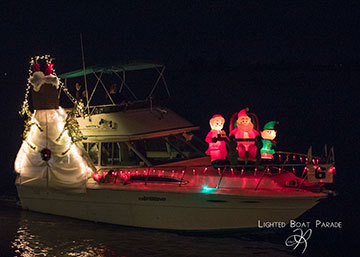 At dark, the boats head down river toward the viewing area.
People gathered at Riverview and the Antioch Marina to watch the Parade.

And the Winners Are...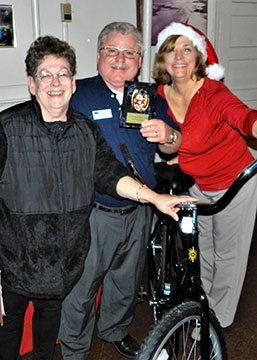 Best of Show: Matt & Marianne Tate, SYC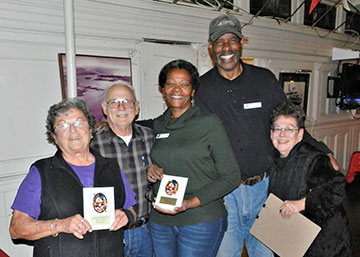 1st Place: (Tie) Jerry & Dorothy Smith, BMYC & Frank & Carol Whitehead, EBC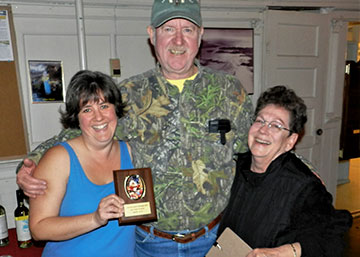 2nd Place: Amy Dawson & Uncle Greg, SYC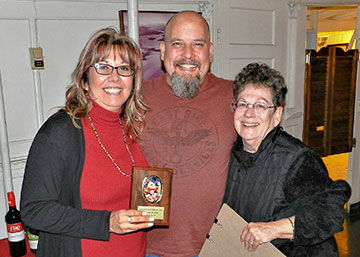 3rd Place: Robert & Denice Babo, SYC
Congratulations to All!
This event was hosted by Sportsmen Yacht Club with
Ebony Boat Club & Bridge Marina Yacht Club participating.

Special Thanks
Contra Costa Marine Patrol, Parade Marshall Chris Lauritzen, Committee Boat Captain Jim Dawson, and ...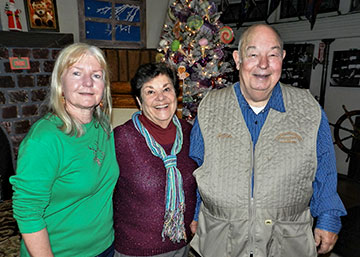 Judges Debbie Viera, Bill & Mary Chapman.
Parade Committee: Darlene Dawson (Chair), Georgine Shunk, (Chair-Emeritus), Dorothy Smith & Freda Lucido.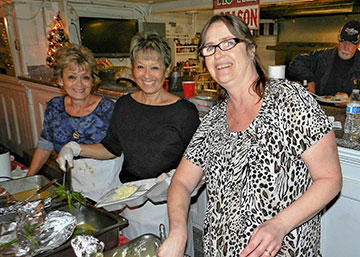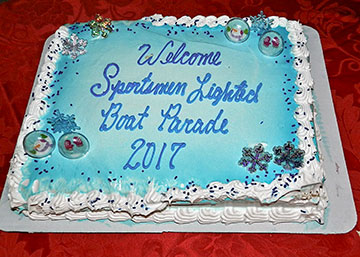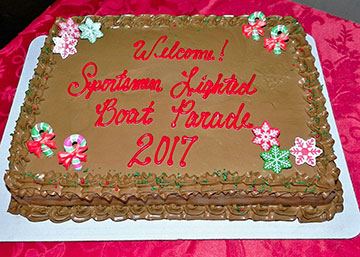 The dinner was delicious! Thanks to Winky & Crew...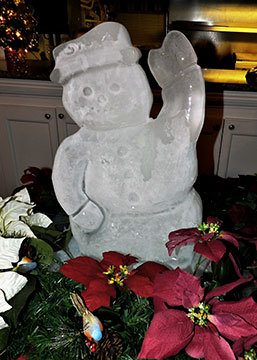 Special Guest "Frosty the Iceman"
(Ice carving by Amy Dawson)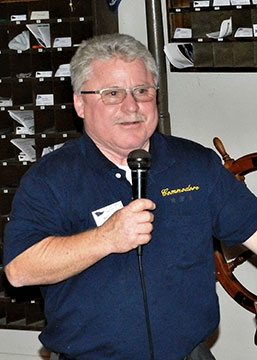 Commodore Matt Tate greeted our guests.
On-the-Water Photography by Freda Lucido.
Awards Ceremony Photographed by Bill Moore
On-the-Water photos may be viewed, downloaded or prints ordered at:

Zenfolio
---