---
64th Annual
4S Cruise
Hosted by SACRAMENTO Yacht Club
July 6-9, 2017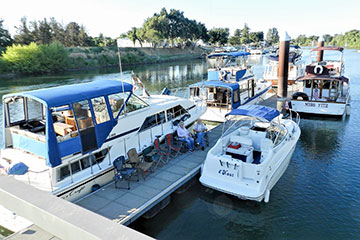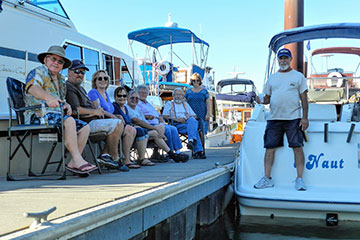 Some of the fleet stopped at Oxbow Marina & Walnut Grove on the way up river.

The fleet has arrived at the Sacramento Yacht Club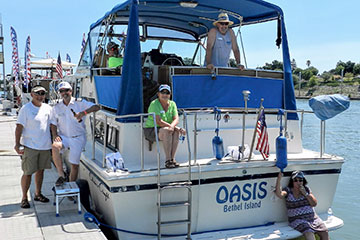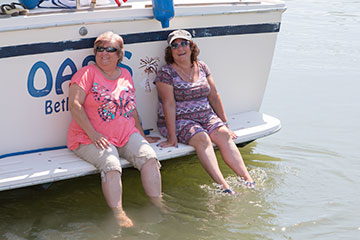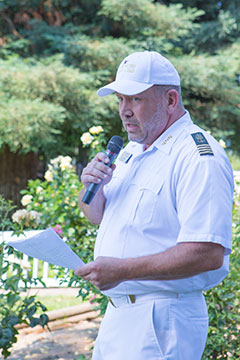 Commodore Ken Stites, Sacramento Yacht Club, Welcoming the Annual 4S Cruise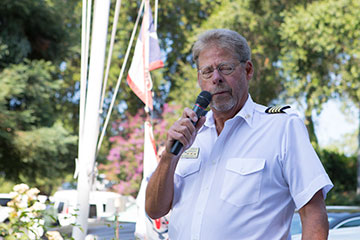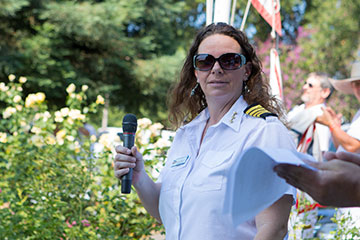 Commodores Andy Rowland, San Joaquin, Matt Tate, Sportsmen & Ronda Beasley, Stockton
The Opening Ceremony got off with a BANG!
Let the Games Begin!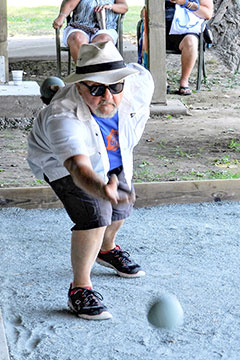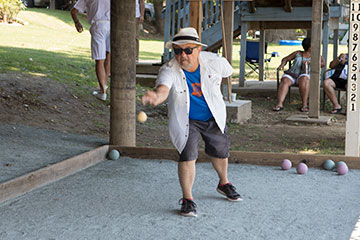 Bocce Ball, Ted Nicholson & Manny Romo, Won Gold!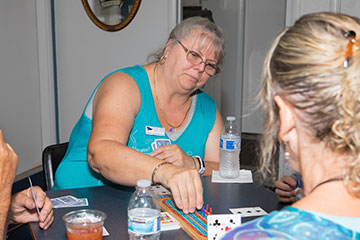 Cribbage, Rhonda Hanson & Audrey Kuppenbender, Won Silver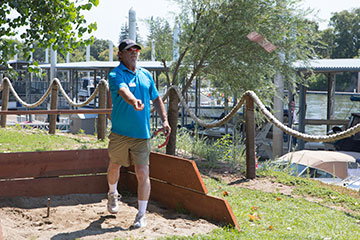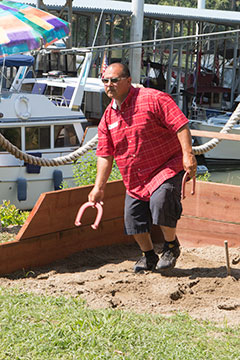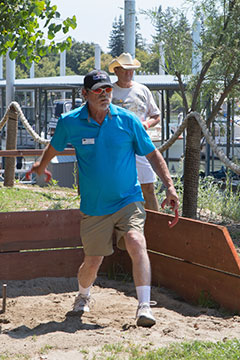 Horseshoes, Albert Perez & Floyd Simpson, Won Silver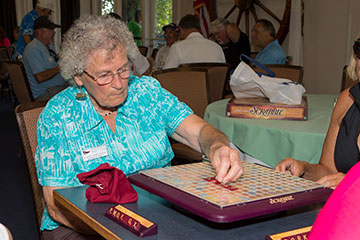 Scrabble, Elaine Rasmussen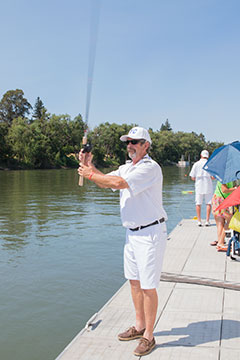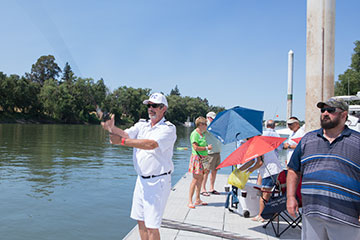 Casting, Don Wilson & Dave Newton
Pool, Anne Macey & Jim Dawson, Won Gold!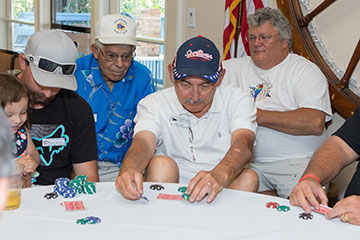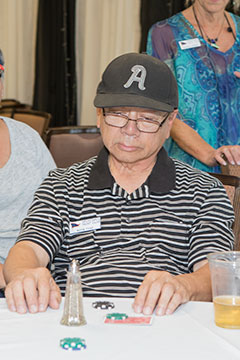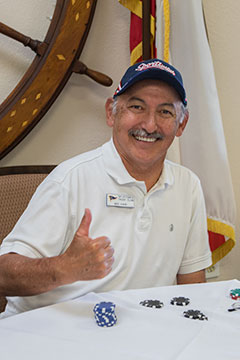 Texas Hold'em, Bob Kaiwi & Norm Fong, Bob Won Gold!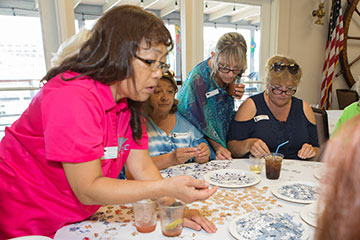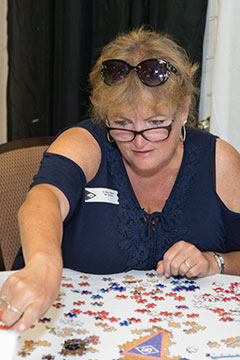 Puzzlemania - Everybody!
Let's Eat!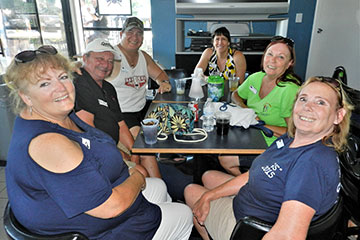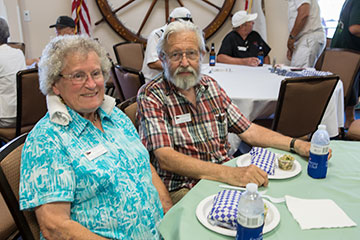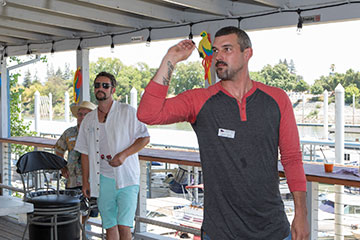 Darts, Rick Barton & Jason Turpin, Won Silver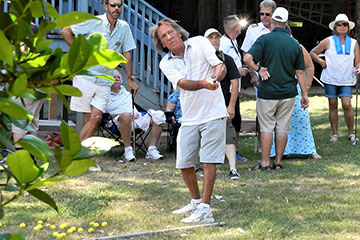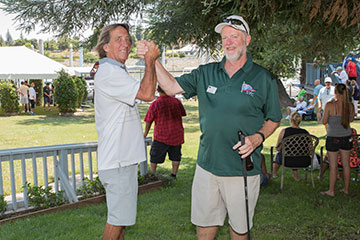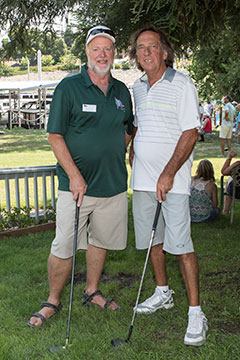 Golf Chipping, Bob Buckley & Dan Gorman, Won Gold!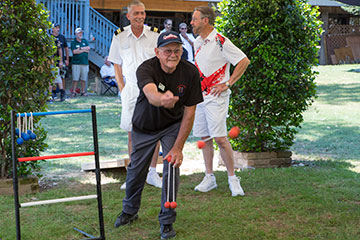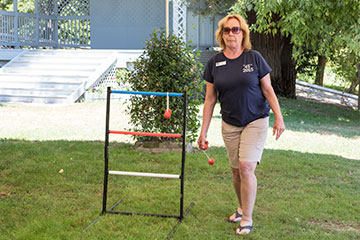 Ladder Ball/Snakes, Debbie Bauer & Bill Moore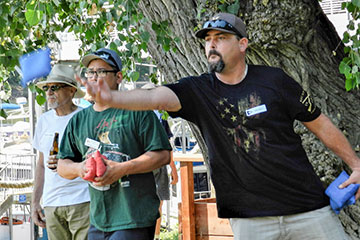 Cornhole, Nick Macey & Kenny Norris, Won Silver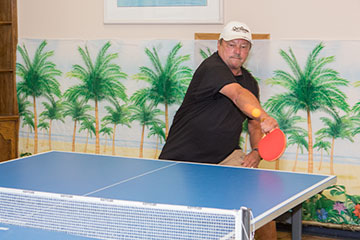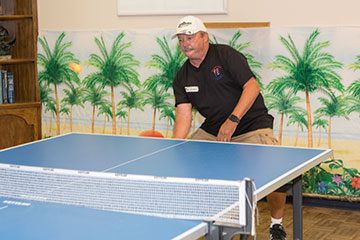 Ping-Pong, Russ Abbott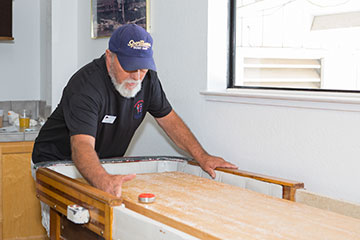 Shuffleboard, Kathy Kaiwi & Dale Bauer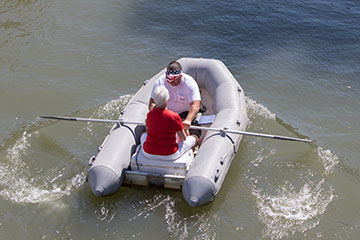 Blind Dinghy Race, Freda Lucido & John Maniz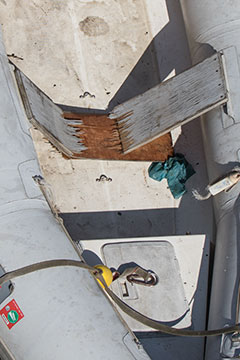 An equipment failure terminated Sportsmen's first run. Luckily nobody was hurt when
the seat came crashing down with oarsman aboard and coxswain's legs placed there-under.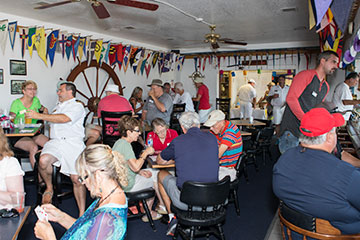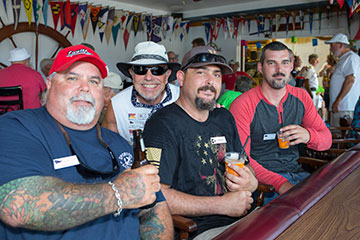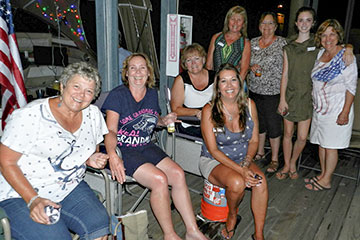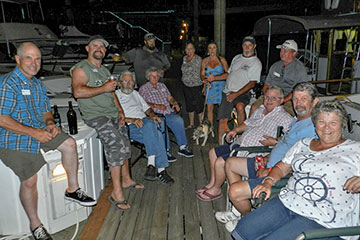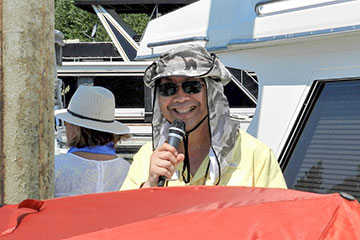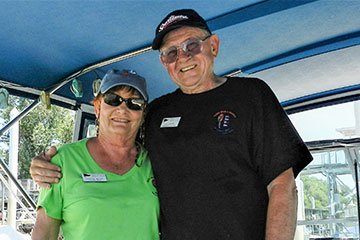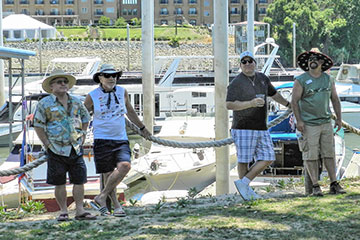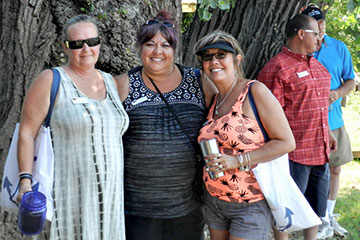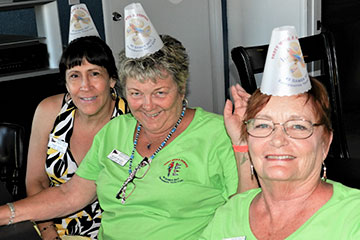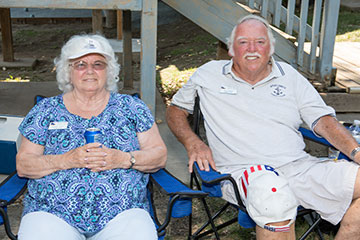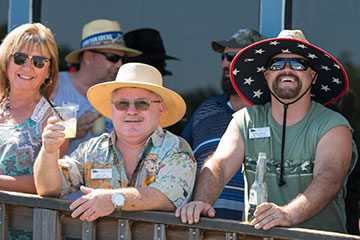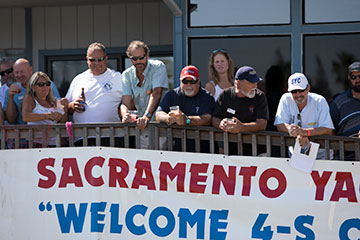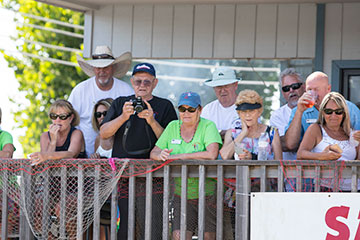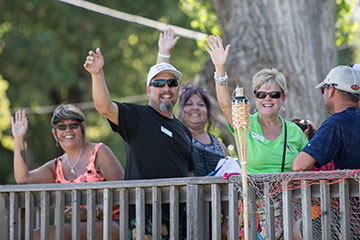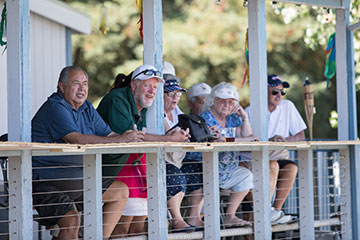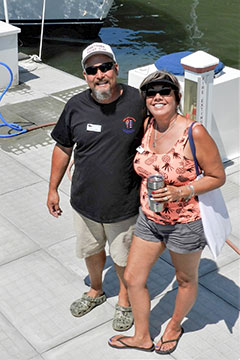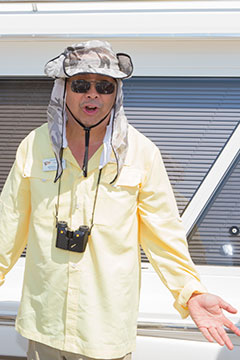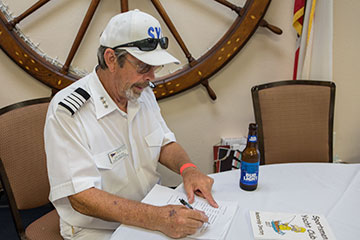 Don Wilson was the Sportsmen Games Chairman this year.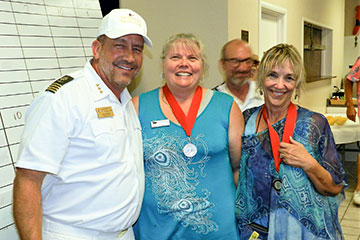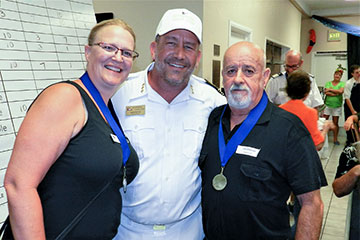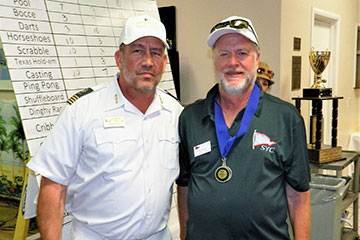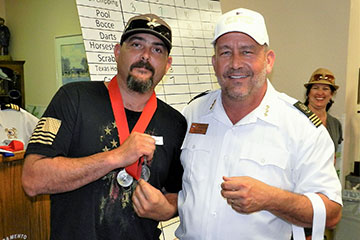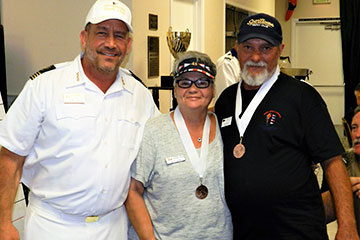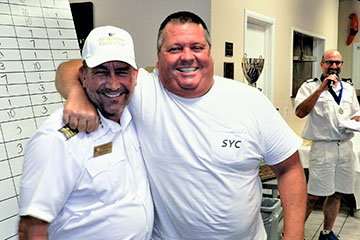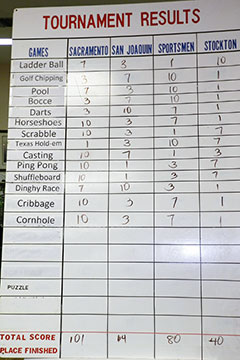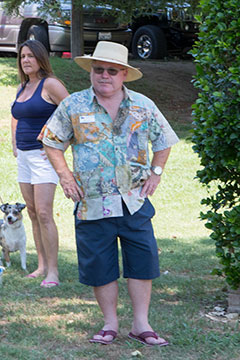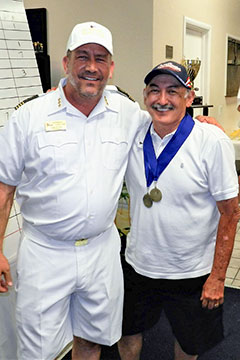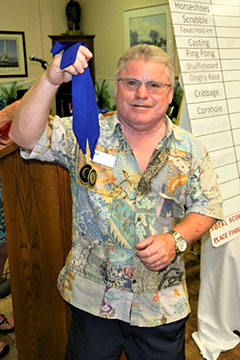 And the Winners Are ...

1st place: Sacramento
2nd place: Sportsmen
3rd place: San Joaquin
Last but not least: Stockton
Sunday Morning's Closing Ceremonies
Next Year's 4S will be at Sportsmen Yacht Club!
And a good time was had by all!
Many thanks to Commodore Ken Stites and the
folks at Sacramento Yacht Club for hosting a wonderful 4S!

Thanks to Freda Lucido, Bill Moore & Dan Lively for snapping the pictures

---