| | |
| --- | --- |
| | Welcome back folks! |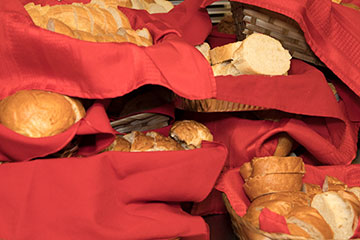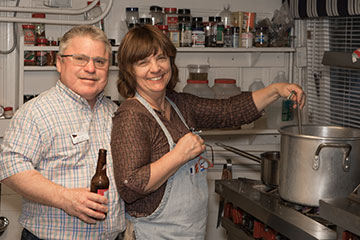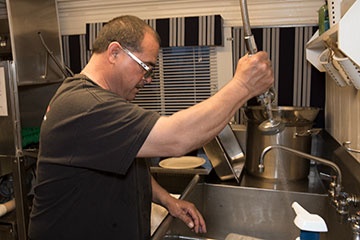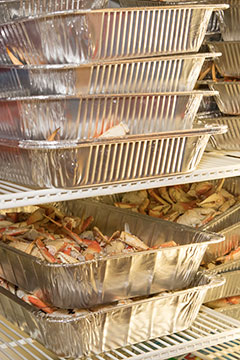 The Galley Crew worked hard to keep the chowder,
pasta and crab flowing to the hungry Sportsmen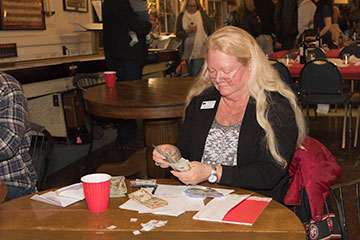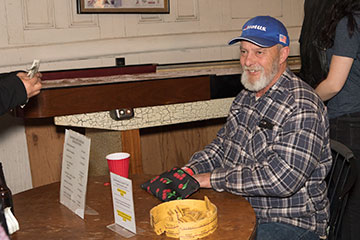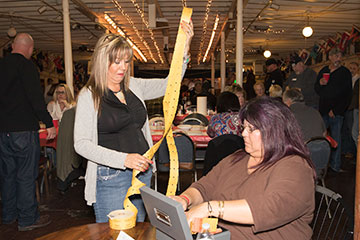 Check in with Reservations Coordinator Ann English, also buy your drink & raffle tickets here.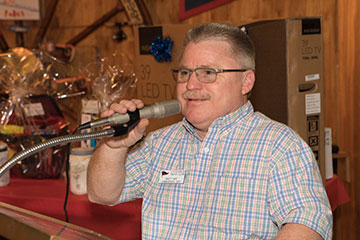 Thanks to Commodore Matt & First Lady Marianne
for organizing a great crab feed...

Thanks also to the galley & serving crews who made it all happen,
and to Lonnie & Alice Gibson for procuring the crab.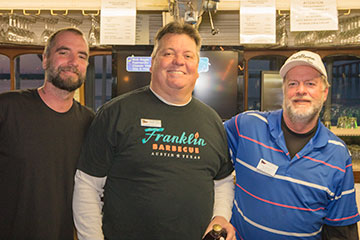 Bar Manager Bob Buckley (right) and his well-organized crew were busy keeping everybody happy! For all of the people there for the crab feed, everything went smoothly and there were no long lines at the bar.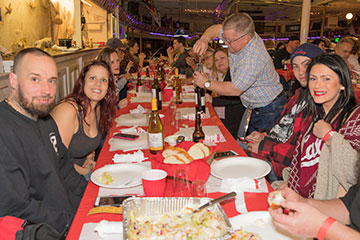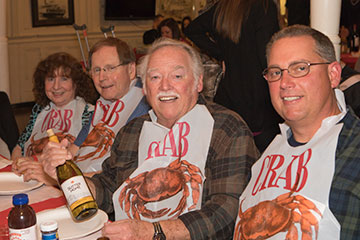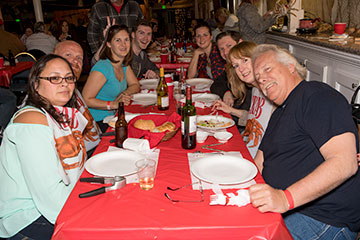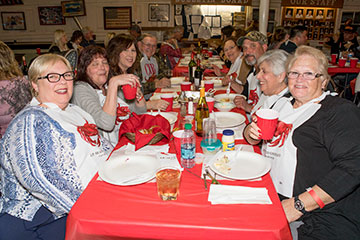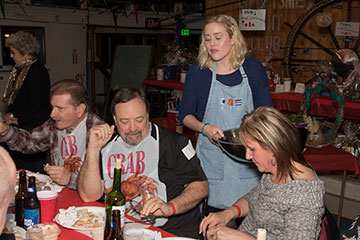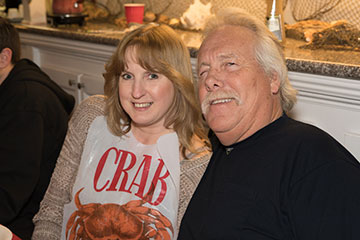 A great Crab Feed was enjoyed by all. There was plenty of everything to go around.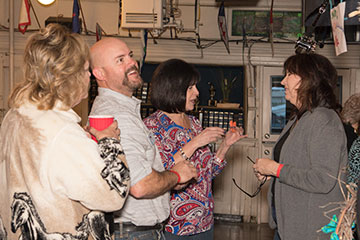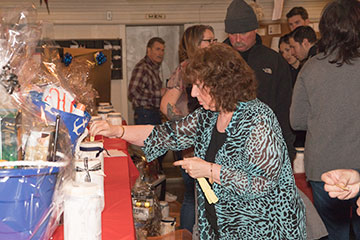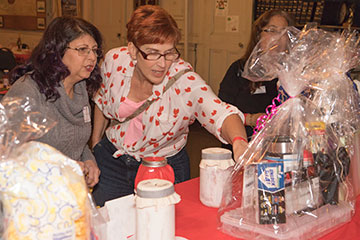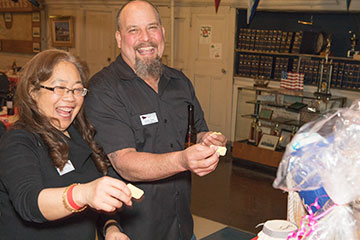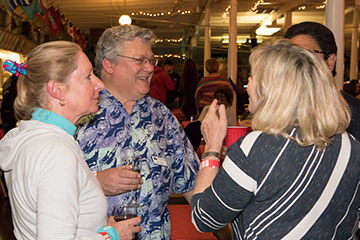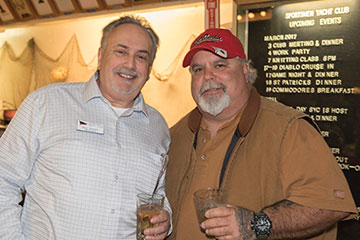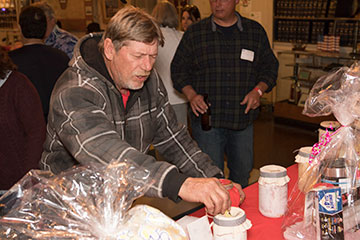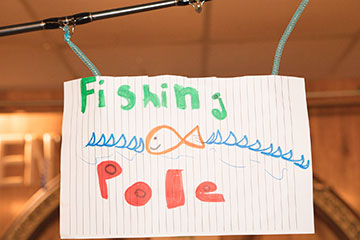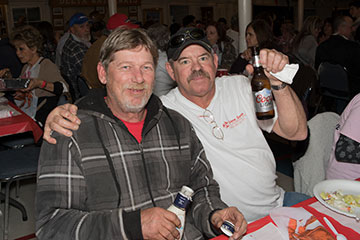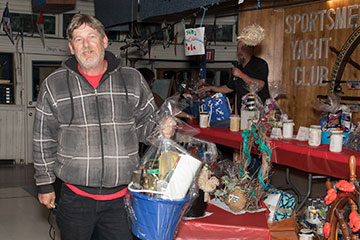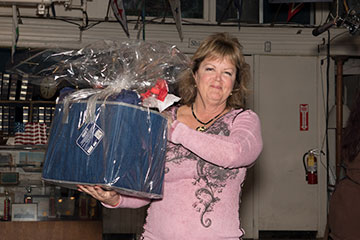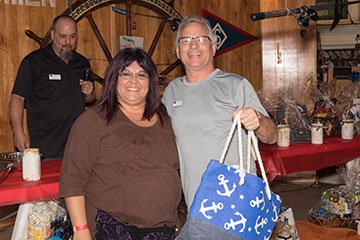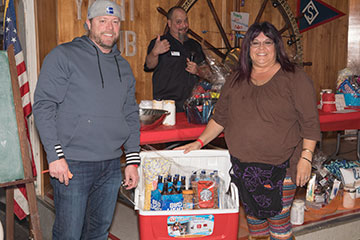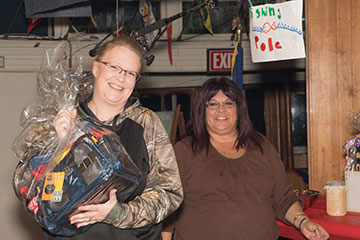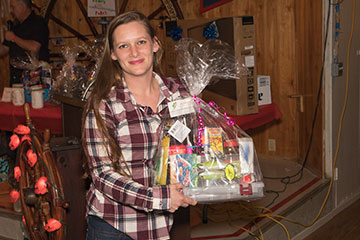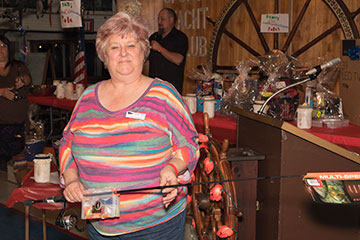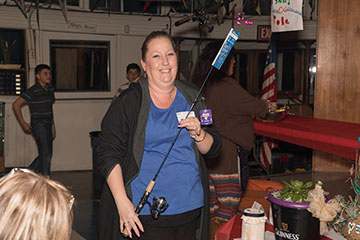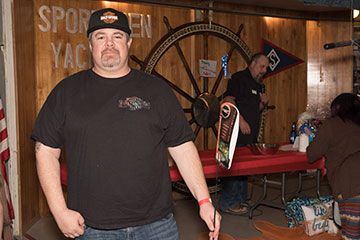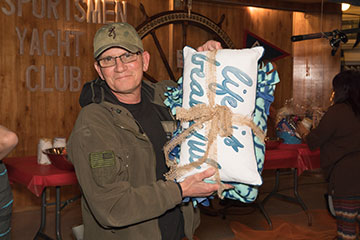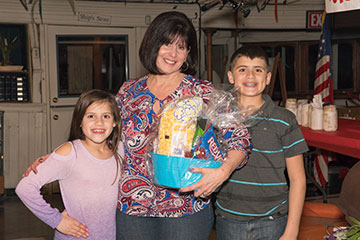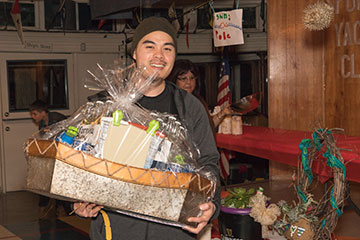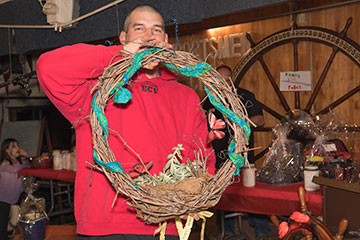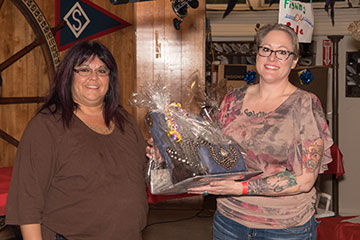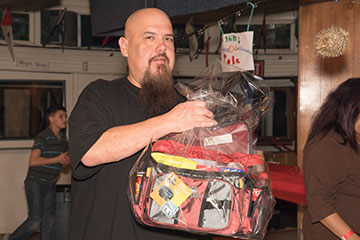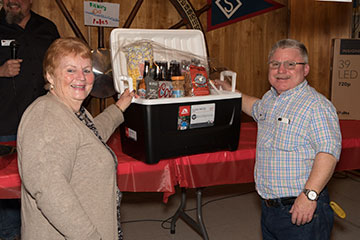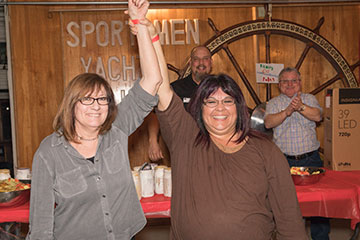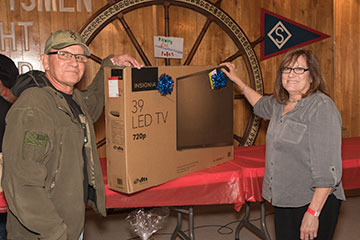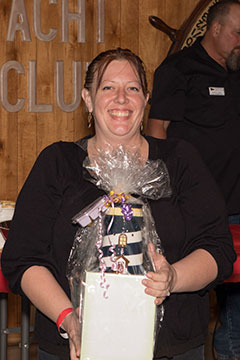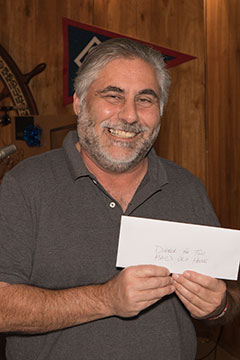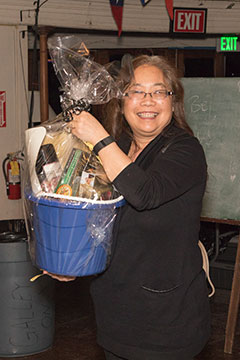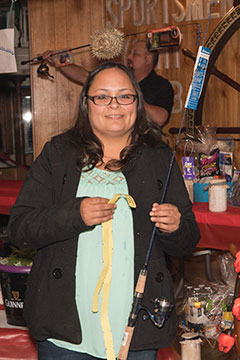 There seemed to be an endless supply of raffle items.
Thanks to the many local businesses for their generous donations.
Thanks to Freda for photographing the event.
Freda's photos of this event may be Viewed, Downloaded, or Prints Purchased by clicking on Zenfolio
---