Sportsmen Yacht Club's
Installation of Officers
Dinner & Dance

Our Theme: "All Hands on Deck"

Saturday, January 28, 2017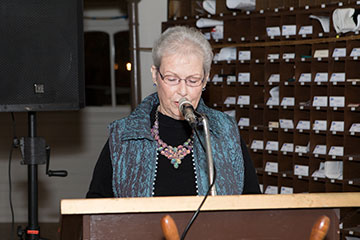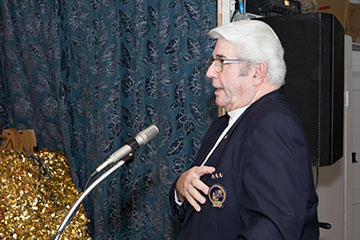 The Benediction was delivered by Kathie Hammer,
Pledge of Allegiance led by 1987 Commodore Ed Collins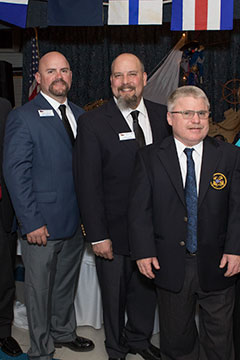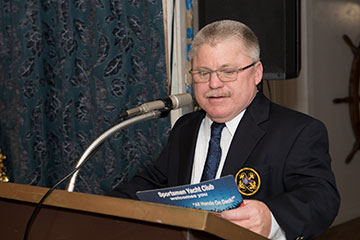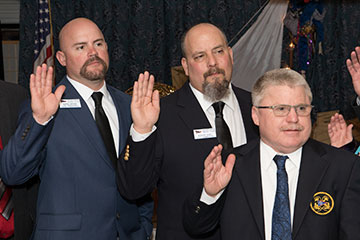 The 2017 Commodores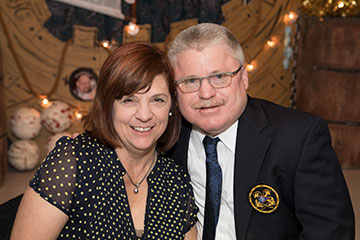 Commodore Matt & First Lady Marianne Tate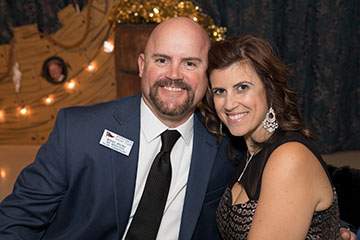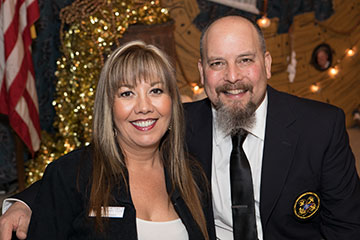 Rear Commodore Bobby & Angel Brown Vice Commodore Robert & Denice Babo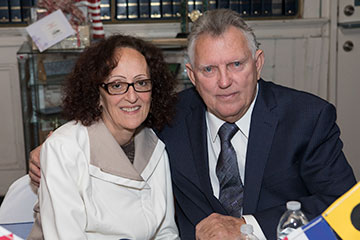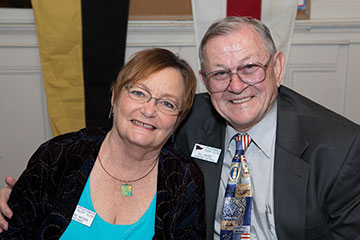 | | |
| --- | --- |
| Treasurer Marina Faconti & Billy Jones | Secretary Darlene & Bill Moore |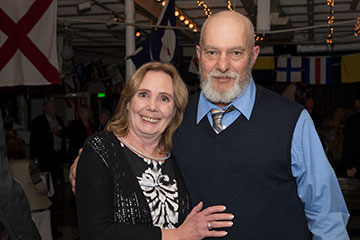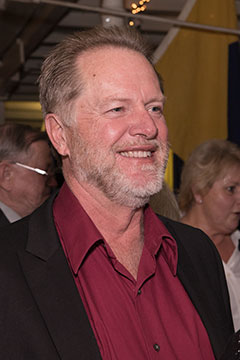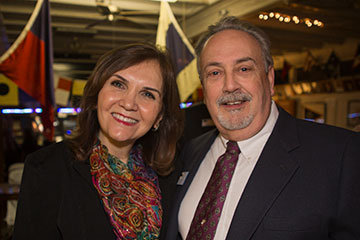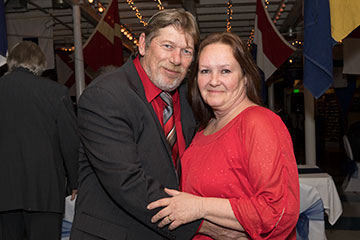 2017 Directors:
L-R: Dale Bauer & Debbie, Bob Buckley, Neal Draper & Elena, Floyd Simpson & Micheline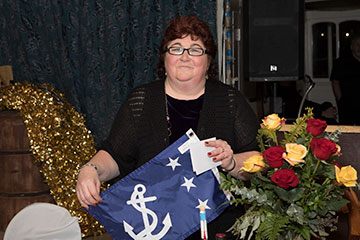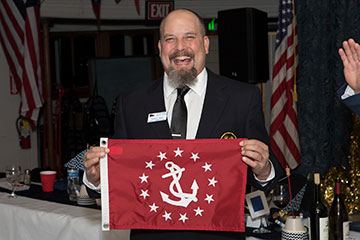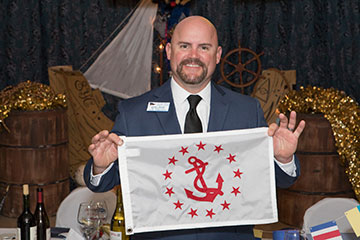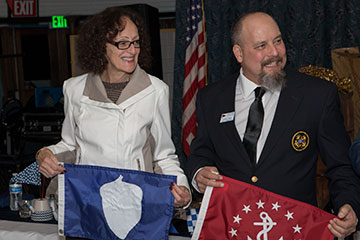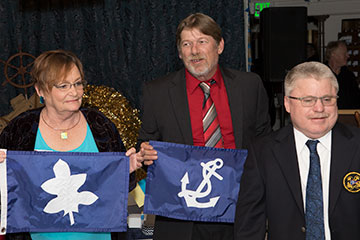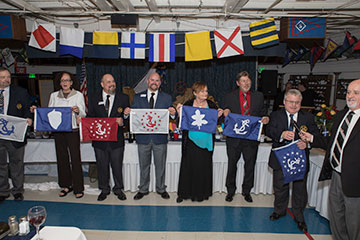 The Officers received their Flags to be displayed proudly on their yachts!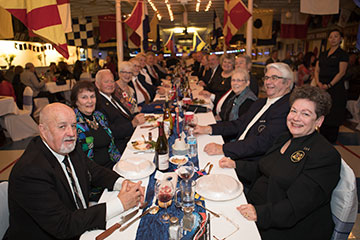 Past Commodores' Tables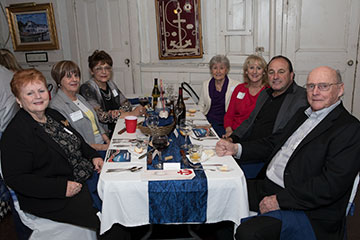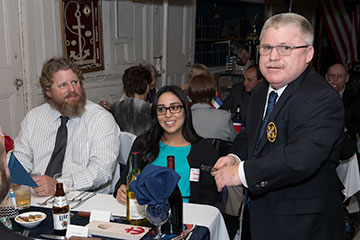 Commodore Tate's Family & Friends Tables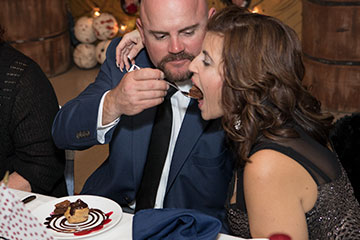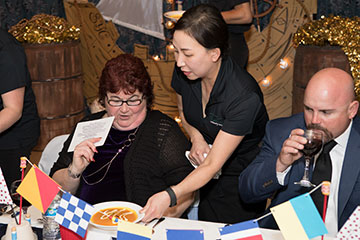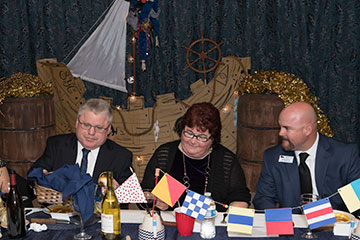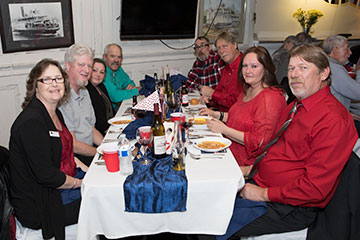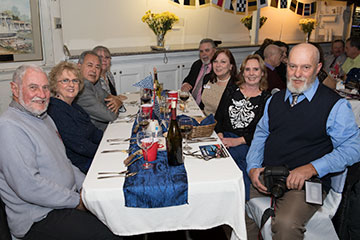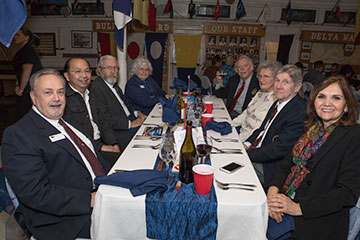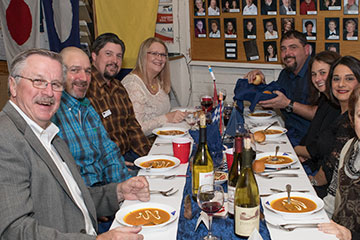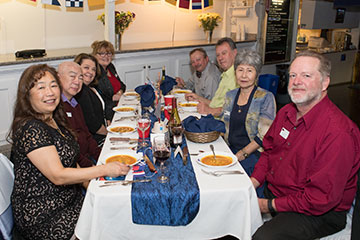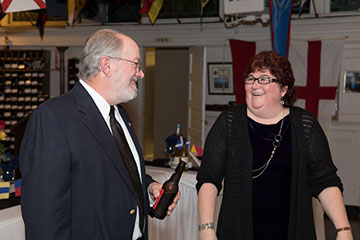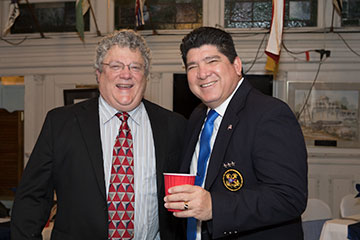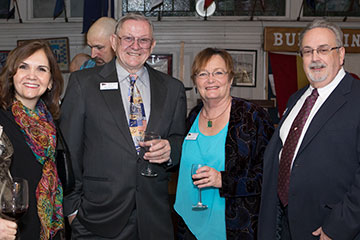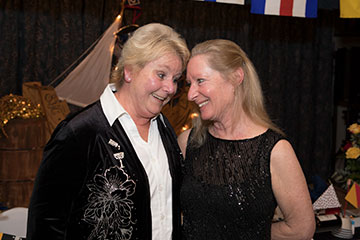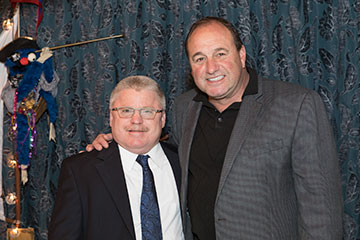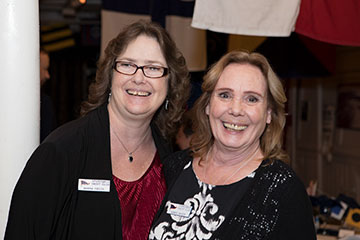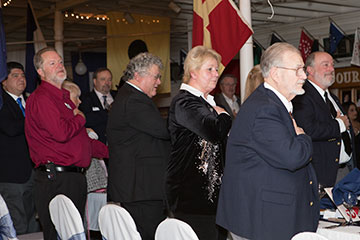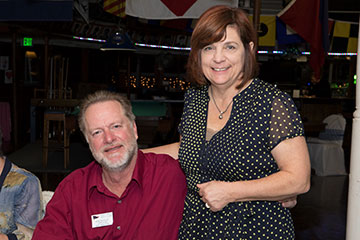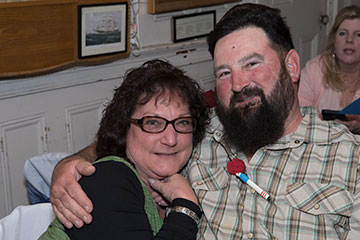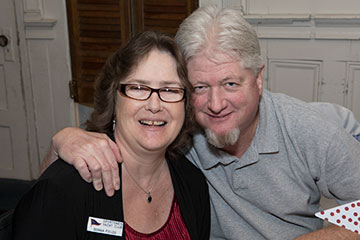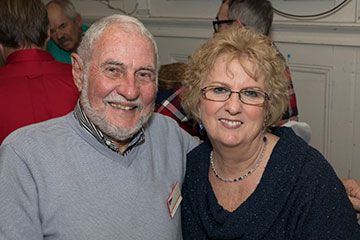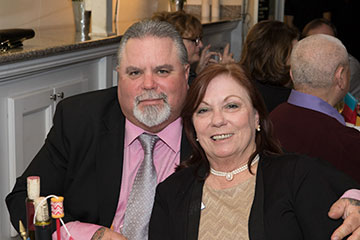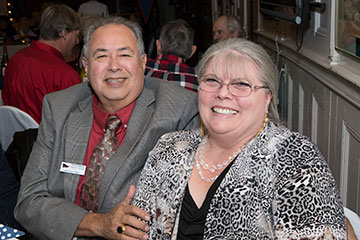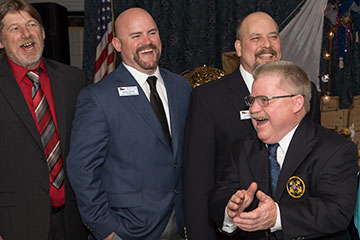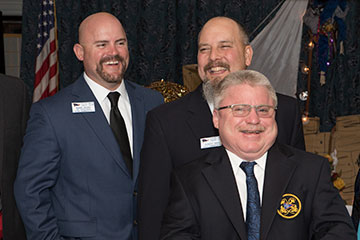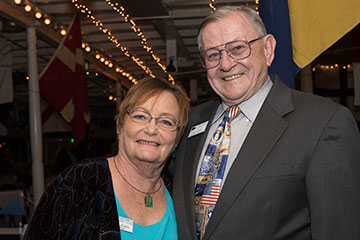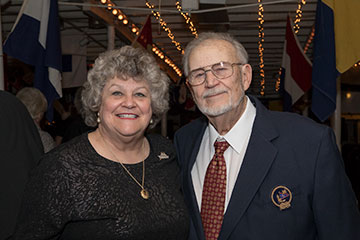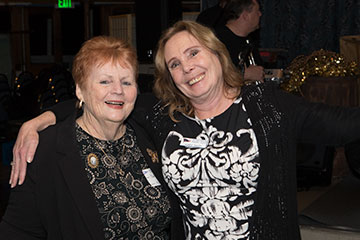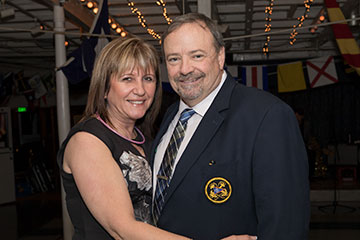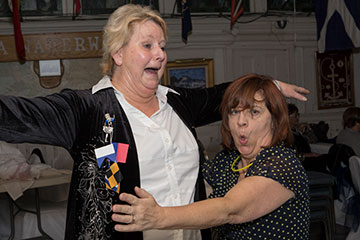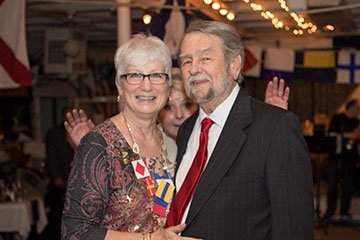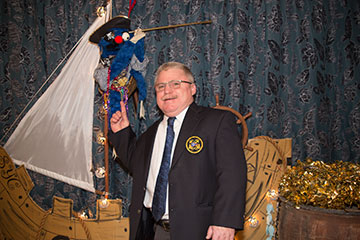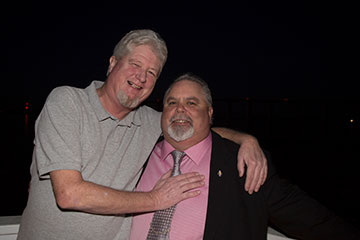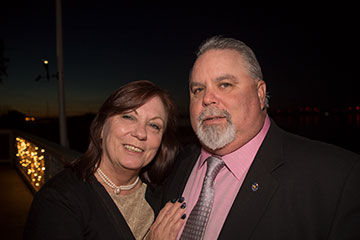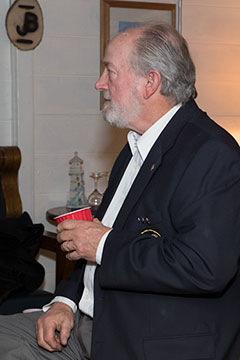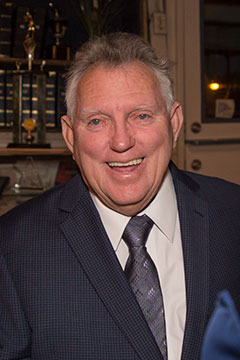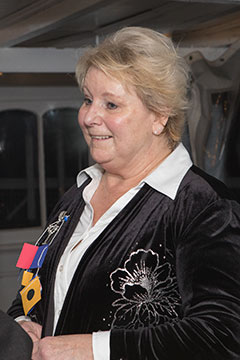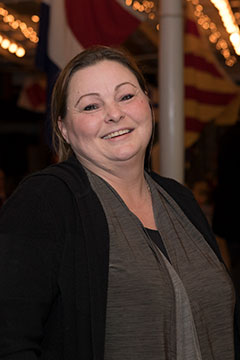 Outgoing Commodore Doug Horton was unable to attend tonight's festivities due to illness. Our 2016 First Lady Shari carried on and did a great job!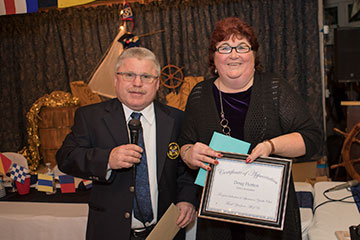 On behalf of outgoing Commodore Doug Horton, Shari receives a Certificate of Appreciation for his hard work and dedication presented by Commodore Tate.
2016 Director Neal Draper




2016 Director Dale Bauer


2016 Vice Commodore Matt Tate




Darlene Moore
Secretary



Marina Faconti
Treasurer

Floyd Simpson
2016 Director & Port Captain



Tabitha LaChance
Special Thanks

Robert Babo
2016 Rear Commodore

Debbie Bauer
Audit Coordinator


Bill Moore
Harbor Captain



Bob Buckley
2016 Director & Bar Manager


Ron Allen
Grounds Keeper



Janet Buckley
Sunshine

Darlene Dawson
PICYA/Club Liaison

Kathie Hammer
Historian/SYC Museum Curator

Freda Lucido
Photographer/Newsletter



Don Lucido
Webmaster



Carl & Elaine Rasmussen
Fleet Captains

Marianne Tate
Asst, Events Coordinator

Rick Barton
Membership/Nominating

Arleigh Nave
Safety

Elena Draper
Ship's Store Manager
Our thanks to the many others who contributed so much but were unable to attend the ceremony.

| | |
| --- | --- |
| | Let's Dance! |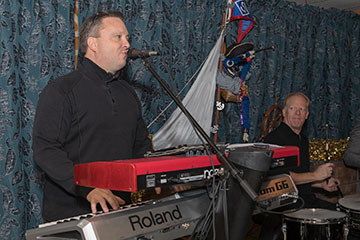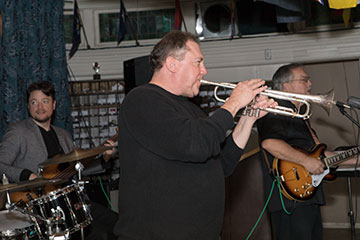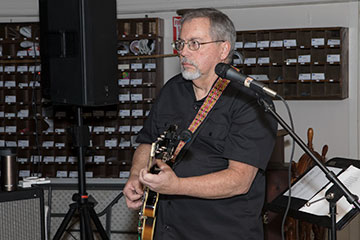 Dancing to the Music of Marcel Marchetti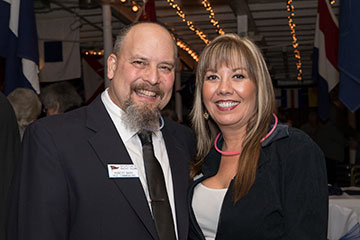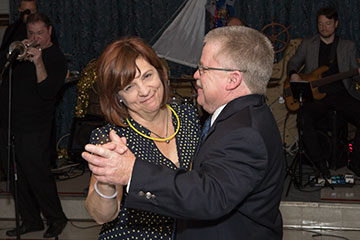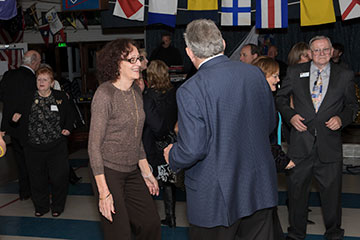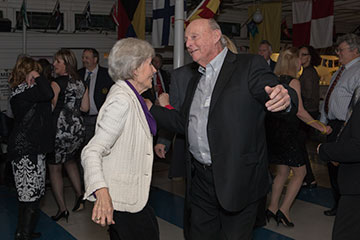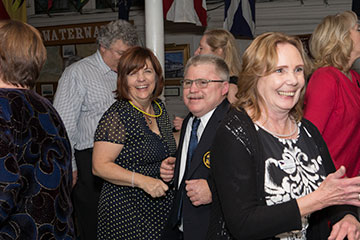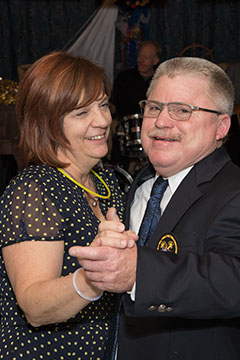 2017 Commodore Matt Tate & First Lady Marianne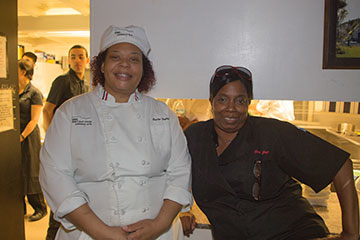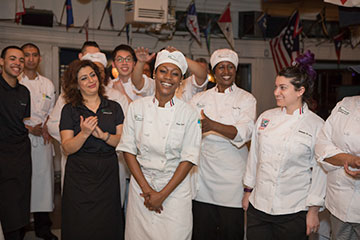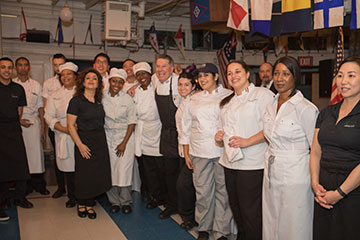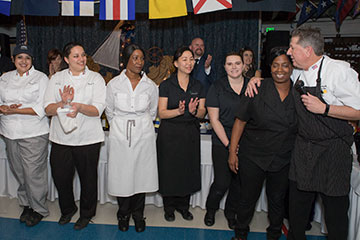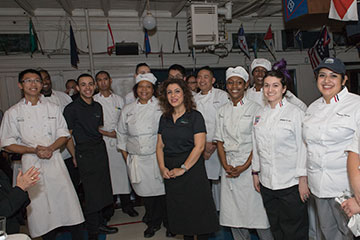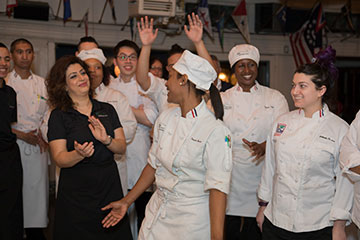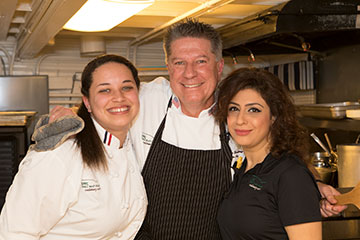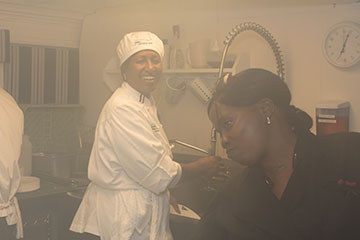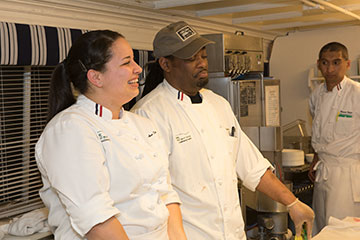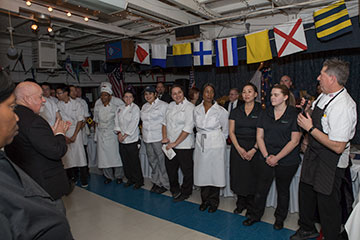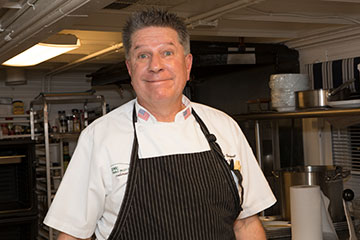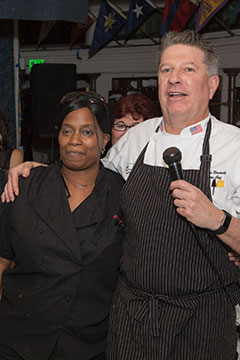 The evening's gourmet meal was prepared especially for us by Chef
Paul Bernhardt & DVC's HRM Catering Team. Our complements to the Chef!
(Chef Paul is an SYC member)

The Evening's Menu:

Japanese Kabocha Bisque
Seasoned with Dashi and Ichimi Togarashi
Sportsmen Yacht Club Seafood Salad Shrimp and Dungeness Crab over Baby Gem Lettuce Served with a Tangy Louie Dressing
Roasted Filet Mignon
With Balsamic Reduction Demi-Glace Served with Winter Vegetables and Truffled Russian Fingerling Potatoes
Chocolate Delight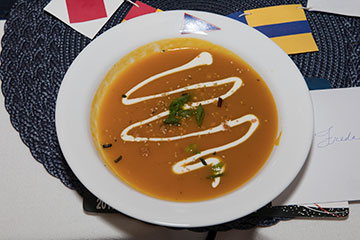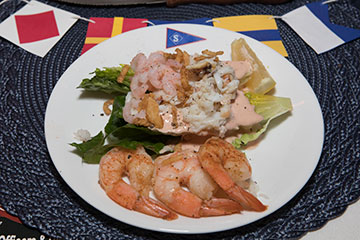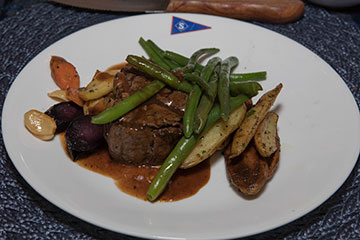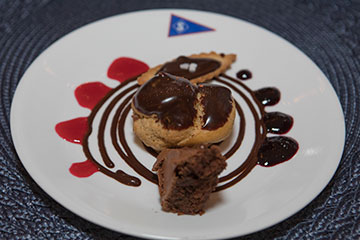 Sportsmen enjoyed a truly gourmet meal.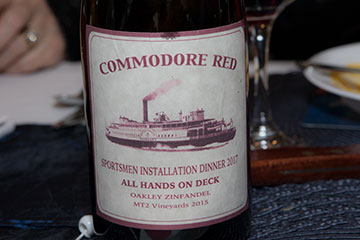 The "Commodore Red" wine was made & donated by Commodore Tate.
It was really good!
This year's theme is "All Hands on Deck" A special video was produced by the talented folks at Sportsmen, demonstrating by voice and dance that this year's theme is for real!
Thanks to Dale Bauer, the video is available on You-Tube. Click the All Hands link above.
Now Available - Photos may be viewed in full quality, downloaded, and/or prints may be purchased from Zenfolio
Thanks to Freda Lucido, assisted by Dale Bauer, for the great photo work.
---