Sportsmen Yacht Club's
Installation of Officers
Dinner & Dance

Our Theme: "Sportsmen, We Are a Family"

Saturday, January 16, 2016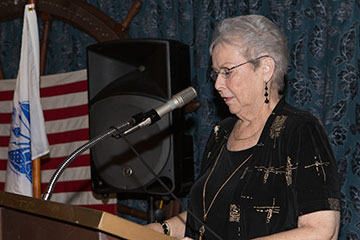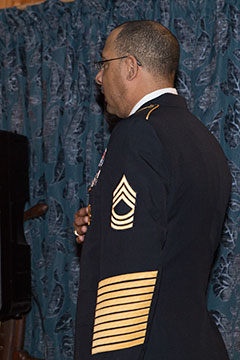 The Benediction was delivered by Kathie Hammer,
Pledge of Allegiance by Master Sergeant Robert Williams.
(both are SYC members)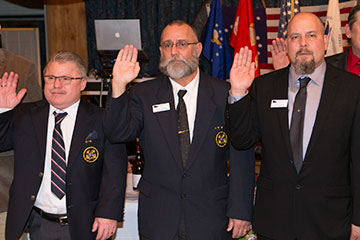 The 2016 Commodores

L-R: Commodore Doug & Shari Horton, Vice Commodore Matt & Marianne Tate, Rear Commodore Robert & Denice Babo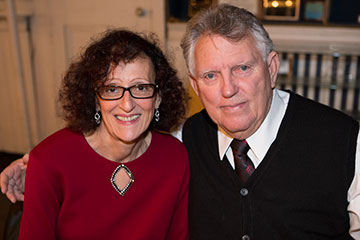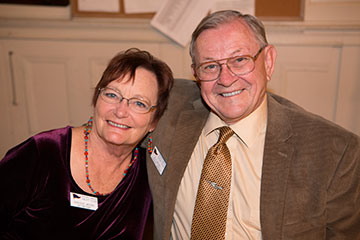 Treasurer Marina Faconti & Billy Jones Secretary Darlene & Bill Moore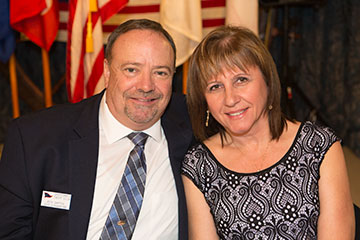 2015 Commodore Rick & Terri Barton

2016 Directors:
Dale Bauer
Neal Draper
Garry Ridolfi
Floyd Simpson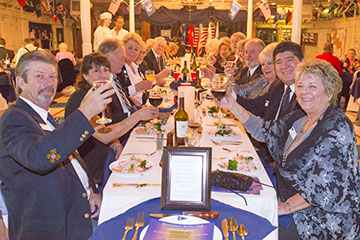 Past Commodores' Tables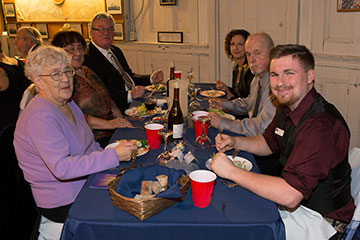 Commodore Horton's Family & Friends Table
A Table reserved for Sportsmen past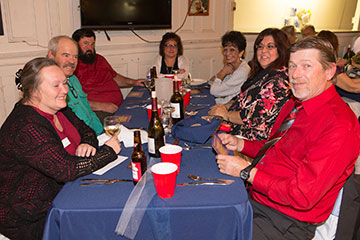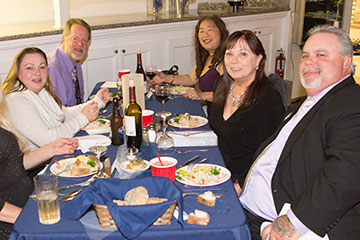 Sportsmen enjoyed a truly gourmet meal.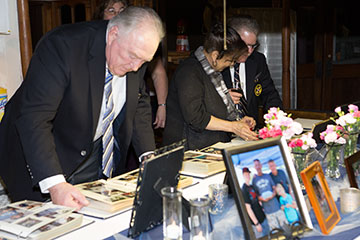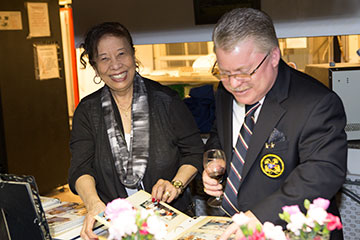 This year's theme is "Sportsmen, We Are a Family." People enjoyed looking through the many years of photos of SYC activities captured by Photographer Freda and those who came before her (a long time ago).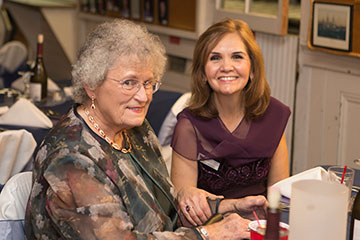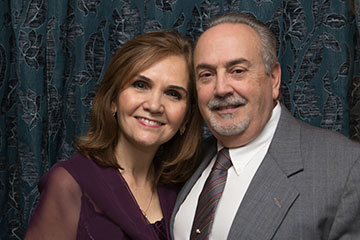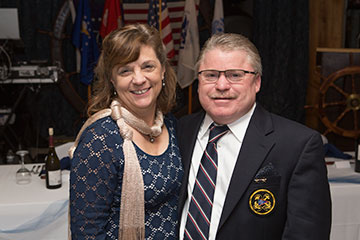 Commodore Horton introduces Outgoing Commodore Barton for the
presentation of the "Appreciation Awards" for 2015.
Outgoing Commodore Barton




Welcome Commodore Horton


Welcome Vice Commodore Tate




Darlene Moore
Secretary



Marina Faconti
Treasurer

Floyd Simpson
Director



Scott Jett
Director/Bar Manager

Robert Babo
Master-at-Arms

Debbie Bauer
Audit Coordinator



Bill Moore
Harbor Captain Asst



Lonnie Gibson
Harbor Captain



Gary Fields
Director/Grounds Keeper

Ann English
Reservations/MNF Dinners

Jim & Darlene Dawson
PICYA/Club Liaison

Kathie Hammer
Historian/SYC Museum Curator

Freda Lucido
Photographer/Newsletter/Sunshine



Don Lucido
Webmaster



Carl Rasmussen
Fleet Captain

Cynthia Perez
Meeting Night Dinner Coordinator

Don Wilson
Membership/Nominating

Denice Babo
Decorating

Marianne Tate
Event Coordinator

Shari Horton
Event Coordinator

Elena Draper
Ship's Store Manager
Many thanks to the others who contributed but were not present for the ceremony.

Commodore Barton gives special thanks to
his First Lady Terri for all she did in 2015
Commodore Horton thanks Outgoing Commodore Barton for a
very successful year & presents him with his Memorial Gavel.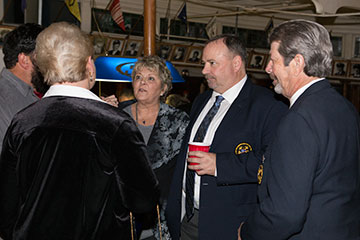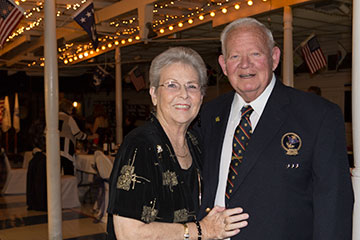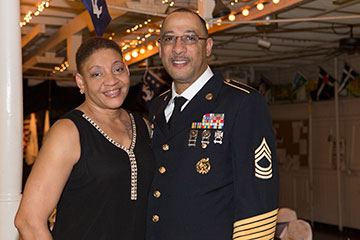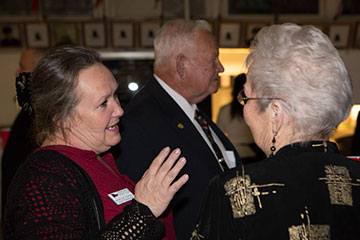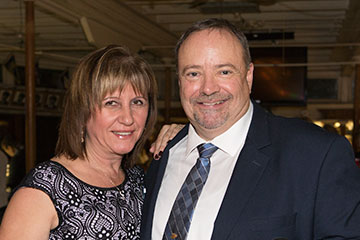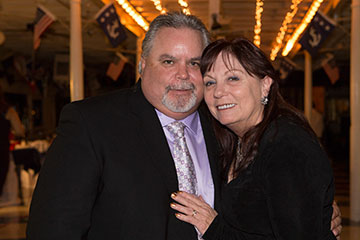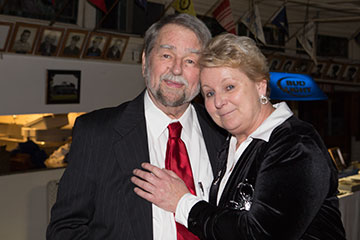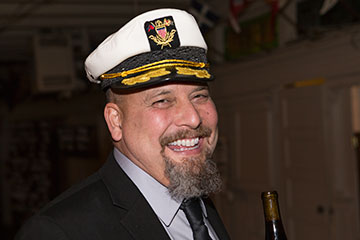 | | |
| --- | --- |
| | Let's Dance! |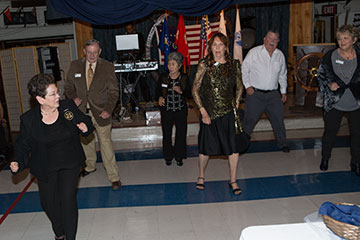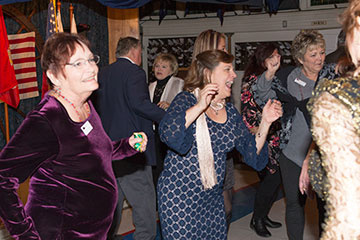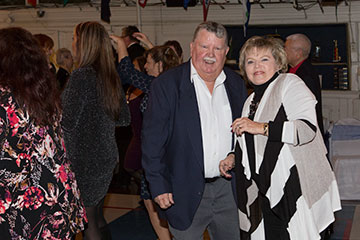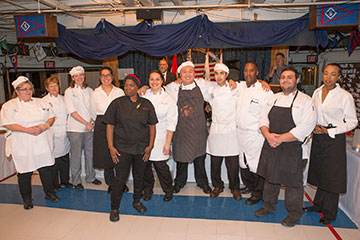 The evening's gourmet meal was prepared especially for us by Chef Paul Bernhardt & DVC's HRM Catering Team
(Chef Paul is an SYC member)
The Evening's Dinner Menu:

Butternut Squash Soup
******
Shrimp & Crab Salad on Baby Romaine Lettuce
with Spicy Tomato Scented Remoulade Sauce
******
Filet Mignon with Zinfandel Demi-Glace
Winter Vegetables & Potato Parmentier
******
A Special Dessert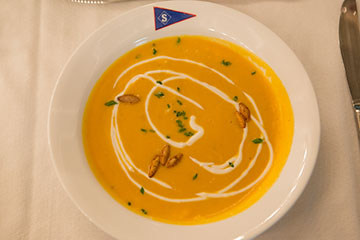 Butternut Squash Soup - wow!
Photos available on Zenfolio
Thanks to Freda for the great photos.
---