Winners of 2021 Fishing Derby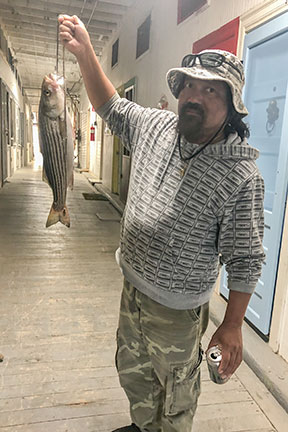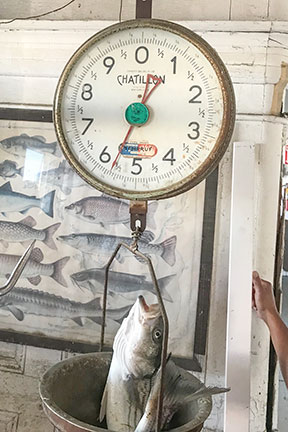 The first fish logged in were these stripers by Al Bulahan.
Unfortunately, they didn't make the cut.
Tim Coffman's Striper, 2nd Place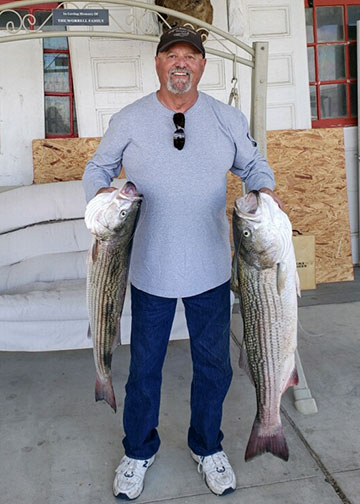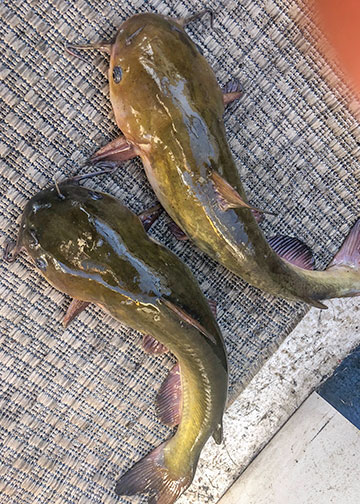 | | |
| --- | --- |
| Butch Martinez's 1st Place Striper | Jim Dawson's Catfish, 1st & 2nd Place |
Results of our November 2021 Fishing Derby:

Striped Bass
1st Place Butch Martinez 21#
2nd Place Tim Coffman 17#

Catfish
1st Place Jim Dawson 1# 3 oz.
2nd Place Jim Dawson 1# 1 oz.

Sturgeon
1st Place Jim Dawson By Drawing
2nd Place Ken Williams By Drawing

Note: Dale Bauer would have won both places in the derby if he had entered. He caught a 50" and 43" sturgeon.

Many thanks to Kevin Wickman who provided prizes. Everyone won a prize who was in the derby and came to the potluck.