---
Sportsmen Yacht Club Presents

"The Auction"
A Murder Mystery Thriller

October 24, 2014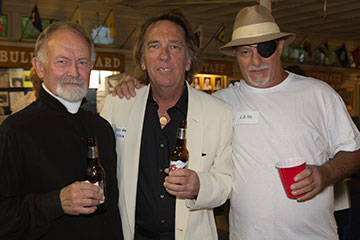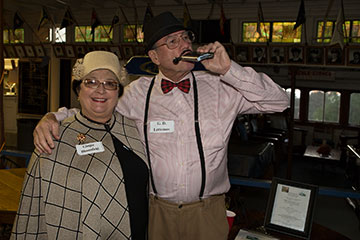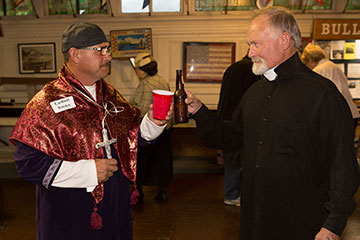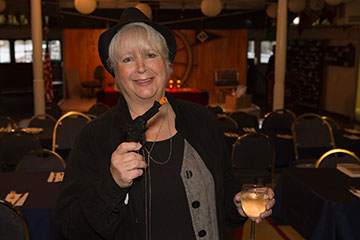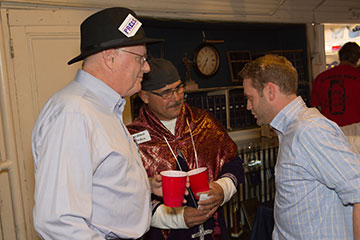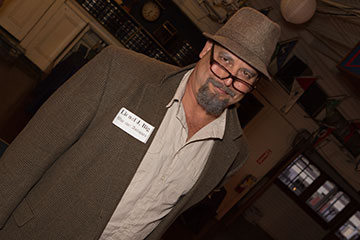 Looks like a bunch of unsavory characters hanging out around the Baroness' neighborhood...


The Plot:
The Baroness is dead! Police suspect foul play…
Baroness Audry von Munchen died in very peculiar circumstances last week. Police revealed today that the baroness was found dead in her bed by her maid, Miss Linda Lovelace, at breakfast one morning. An inquiry into the death has been set up and is being led by Inspector Clu d'Eau—a bumbling idiot who, it has been suggested, could not organize a drinks party in a brewery. It is believed the Baroness did not die from natural causes and the police are already describing the incident as a 'suspicious death.'
Following the suspicious death of Baroness Audry von Muchen, the estate and fabulous von Muchen relics are to be auctioned off to the highest bidder. In the absence of a legal heir, it looks like all the proceeds will go to her favorite charity—unless a claimant comes forward at the last moment. What is the truth behind the Baroness' death?

There is only one way to find out!!!


RIP Baroness Audry von Munchen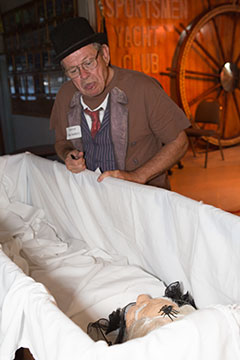 The local gendarmes were led by Inspector Clu d'Eau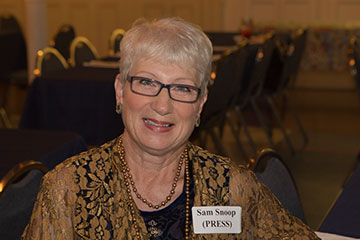 The Crack Reporter Sam (antha) Scoop was on the job, Camera Ready!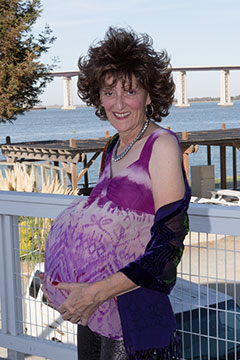 The Baroness' maid, Linda Lovelace, discovered
the Baroness dead in her bed at breakfast time.
(She may be a Maid but she is no Maiden!)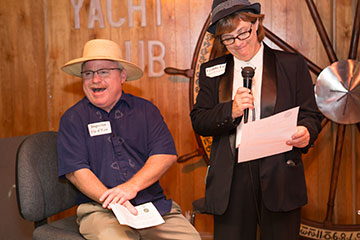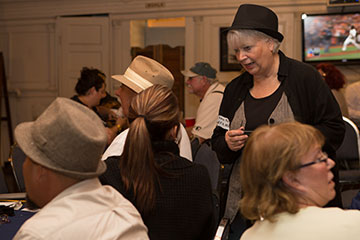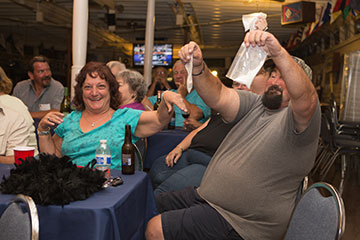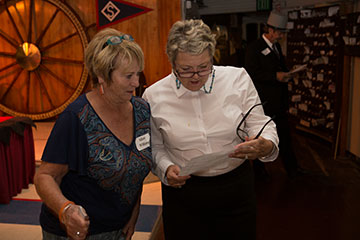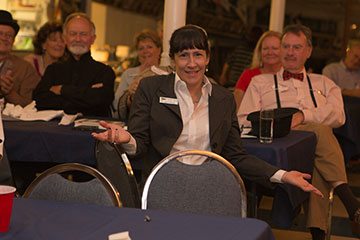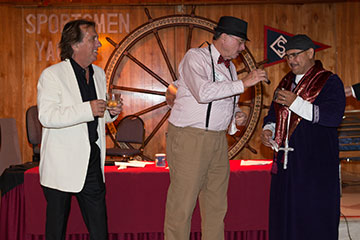 Chief Inspector Clu d'Eau conducted a through investigation; no one was above suspicion.
Other nefarious activities were uncovered during the investigation!
But Finally ...You're Under Arrest for the murder of Baroness Audry von Munchen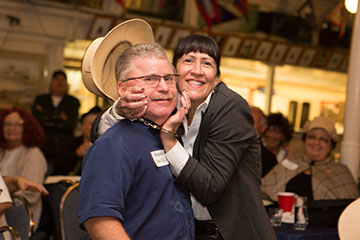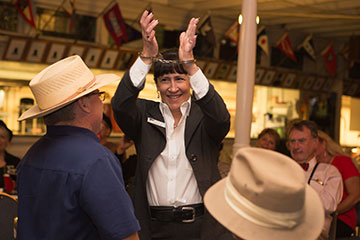 The culprit was apprehended, proving once again that Crime Does Not Pay!
The perpetrator was Simmie Shade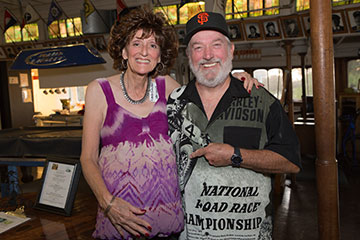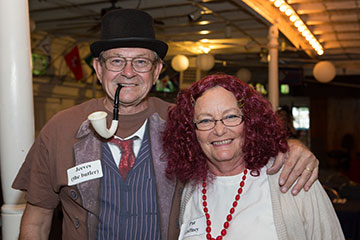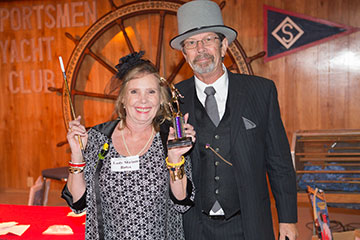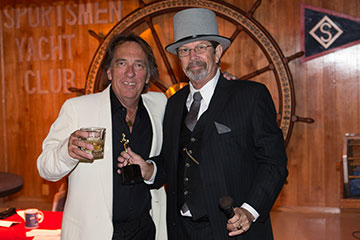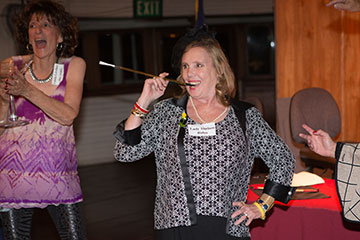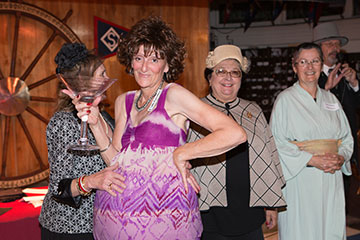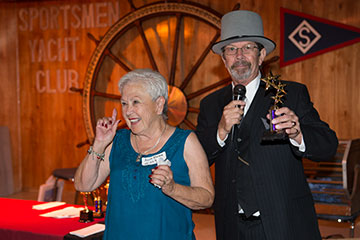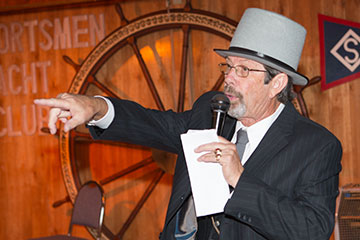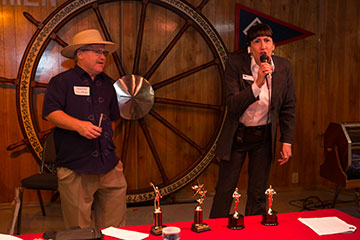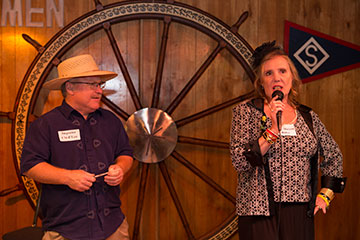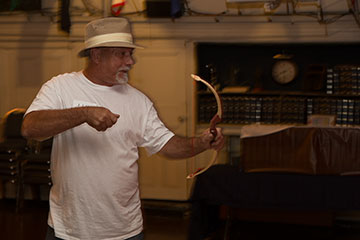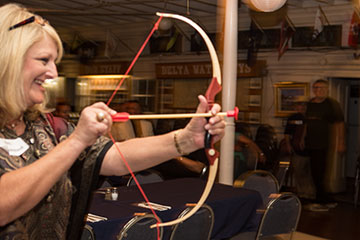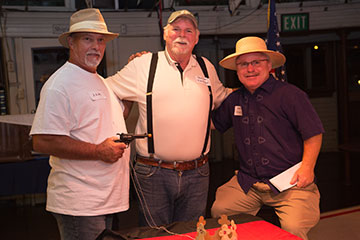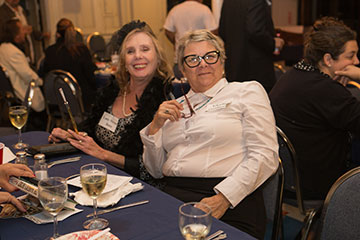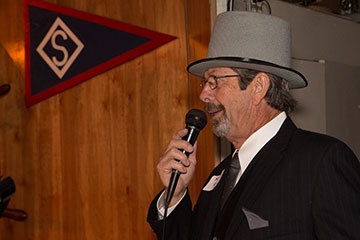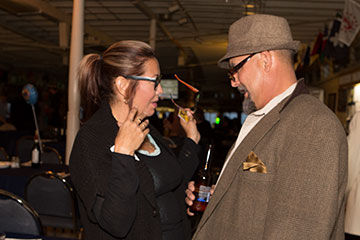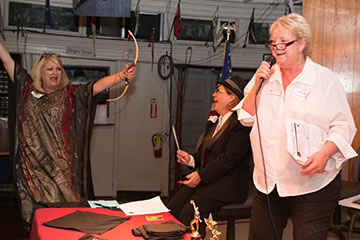 The fun evening also included a Best Costume Judging (there were many great costumes)

List of Winners:
Best Actress: Linda Lovelace, Marina Faconti
Best Actor: Jay d Silva, Dan Gorman
Most Money Winner: Joan Dunn, Joan Idsoe
Best Dressed: Lady Bates, Debbie Bauer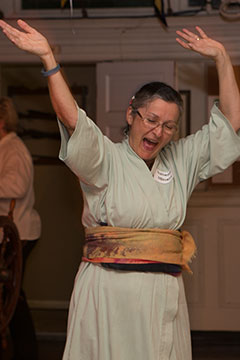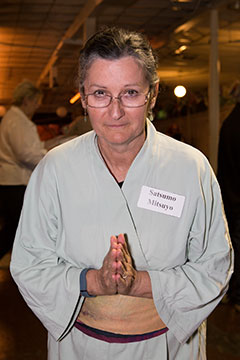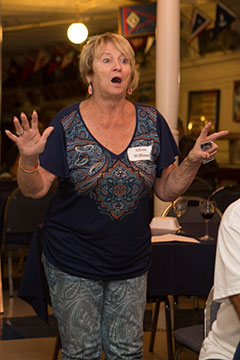 ---
The Sportsmen Cast
| | | | |
| --- | --- | --- | --- |
| Baroness Audry von Munchen | Herself | Inspector Clu d'Eau | Matt Tate |
| Maid Linda Lovelace | Marina Faconti | Reporter Sam Scoop | Freda Lucido |
| Lionel Big | Robert Babo | Cardinel Bowden | Albert Perez |
| Jeeves | Bill Moore | Sir John Bates | Don Wilson |
| Freddie Farr | Marianne Tate | Simmie Shade | Tammy Rocha |
| Jay d Silva | Dan Gorman | Gelenda Goodhart | Becky Wilson |
| Joan Dunn | Joan Idsoe | Alison Williams | Barbara Maldon |
| J. J. Sly | Dale Bauer | Ari Salom | Johanna Edgar |
| Pat Gaffney | Darlene Moore | T. J. Shade | Brian Edgar |
| Solo Humarn | Mark Elger | Satsumo Mitsuyo | Barbara Elger |
| Ann Smith | Shirley Karr | Karia Hebflauer | Denice Babo |
| Mrs. Muhammed | Sue Armstrong | John Doe | Rick Barton |
| Father O'leary | Bob Karr | Ginger Bloomfield | Anita Hinds |
| Dan (the gardner) | Rick Armstrong | Ringwald Crump | Rick Hinds |
| Kim Champman | Diana E | Ab Burns | Alice Gibson |
| Lady Bates | Debbie Bauer | Elsie Earnapenny | Terry Barton |
| Jack Chancer | Alex Edgar | Sterling Saunders | |
| Sue Bromley | | Jeff Williamson | |
| Jules Bond | | Arshaad Kaghi | |
| Dennis Short | | Feng Caratacas | |
| G. D. Lettemov | | | |
"The Auction"
was
produced by Billy Jones
&
Directed by Marianne Tate
---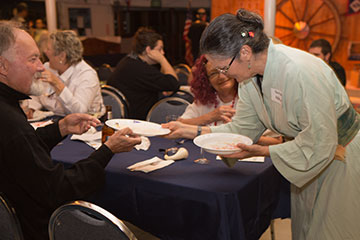 Many thanks to Billy Jones & Crew for a wonderful dinner!


Thanks to Reporter Sam Scoop (AKA Freda) for capturing the event on digital photos
---
Photos available on Zenfolio