---
Rio Vista Cruise-Out
Chili Cook-off & Scavenger Hunt "With a Twist!"

April 16-18, 2010
---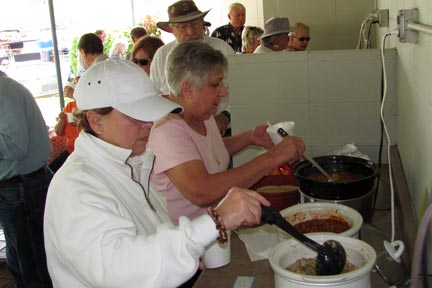 Fleet Captain Sherry Lively welcomed everyone to a day filled with great chili and lots of fun!
The Chili Cook-Off created lots of hot air!!!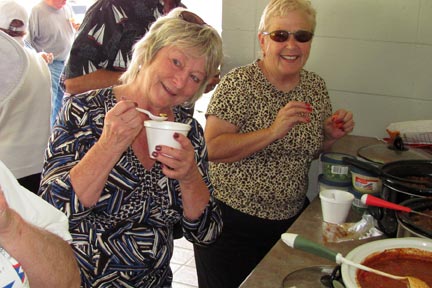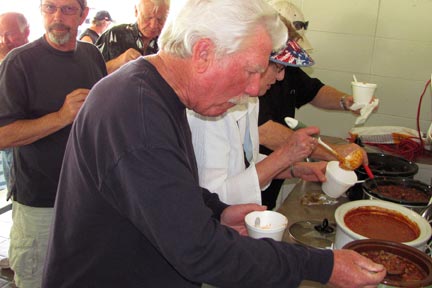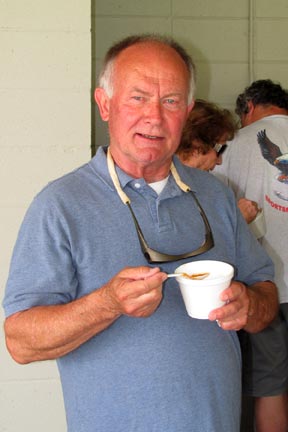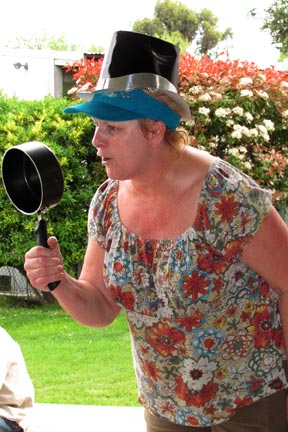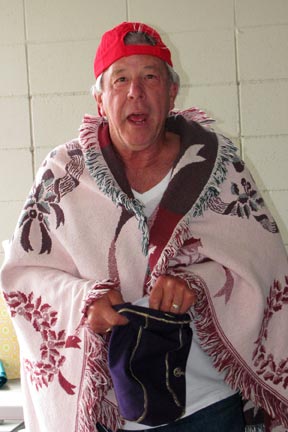 Now, for the "Twist!"
Alice showed us how to do it - then we all drew a letter from the alphabet.
Everyone scurried on their boats, RVs, cars, looked in purses, pockets, whatever....
to find as many items as possible they could link to their letter!
The story told was also important
and the characters created were a sight to behold!
Audrey Coach was the winner with over 50 items to go with her
"Mississippi Mechanic" tale!
Audrey also placed 1st for the best chili of the day!
Congratulations to all and thanks for the laughs!!!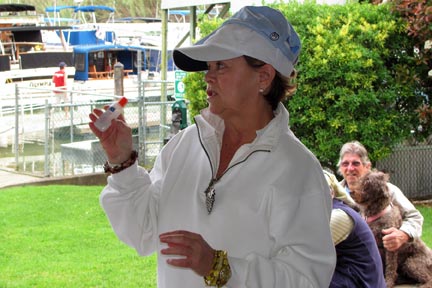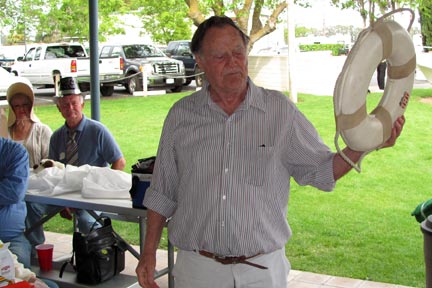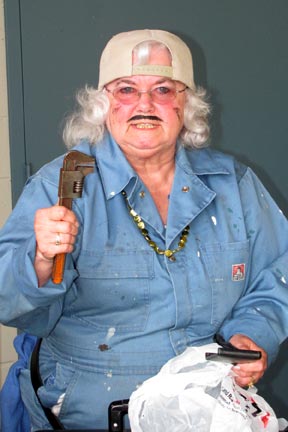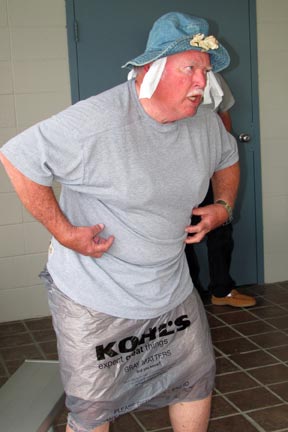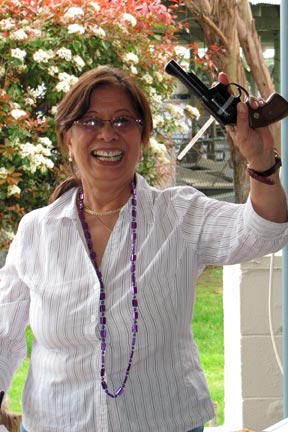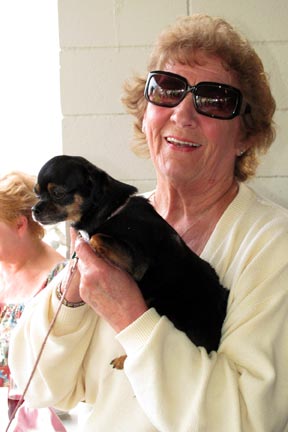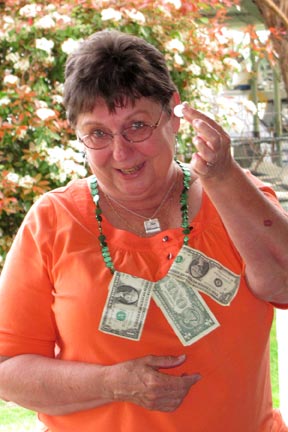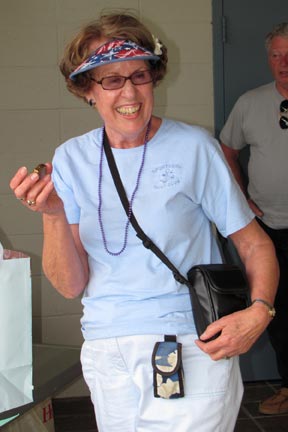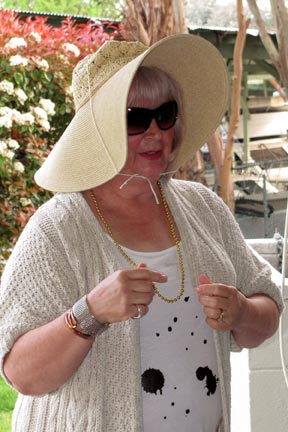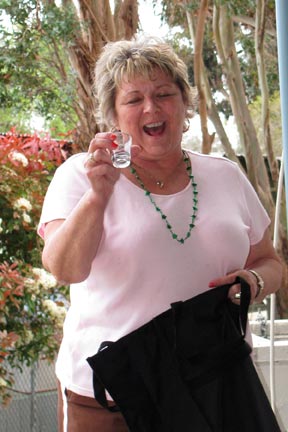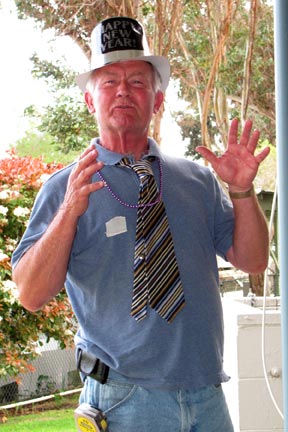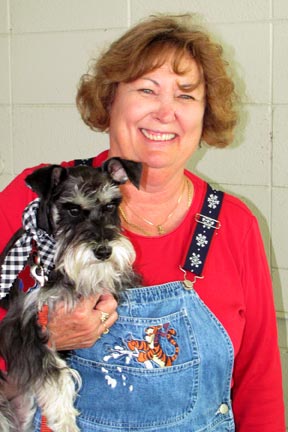 ---